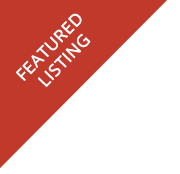 White Monoblock Chairs Cofta Ruby in Cubao, Quezon City. We have 62 monoblock chairs for sale in our training center in Quezon City. Its not been used for more than 1 year, due to the Covid19. We ceased training then.
These chairs are perfect for indoor or outdoor use, perfect for school, house, office, training centers, church, restaurants, and for any activity or occasion. All are in perfect, near to new condition since it's not been used for more than a year now. It's been kept in pristine clean condition.
We purchased these chairs at P380 per piece from St. Joseph Training, Cofta product distributor.
Brand, Model, Color: Cofta . Ruby. White. Dimension. L 38 W 38 H 78 cm. Weight: 2.35 kg
This is the best time and only time to buy your monoblock chairs. You will not be able to buy Cofta chairs at this price. There is no sale anywhere else online or in malls, or even in Lazada or Shopee with this price with sure quality. Cofta as a brand means real quality. Bestseller model or style is Ruby. Made up of high-quality materials. Suitable for indoors and outdoors. Classic Monoblock Chairs Without Arm. It is durable, elegant, high quality, stackable, easy to clean
Selling Price Now
The minimum number you can buy is 5 pieces
If you will buy 5 to 25 pieces, it is 300 pesos each
If you will buy 26 to 45 pieces, it is 280 pesos each
If you will buy 46 to 62 pieces, it is 250 pesos each
We do not deliver. For pick-up only.
Reason for Selling
Our company is at loss and is closing due to pandemic. The chairs we are selling are In perfect condition, are properly maintained, in good, safe, working condition.
Location. Visit us to appreciate the monoblock chairs for sale.
In our office, Room 200, Saint Anthony Building, 891 Aurora Boulevard corner Cambridge Street, Cubao, Quezon City. Same bldg. with Bpi Cubao Aurora, and Landbank Cubao branch. Landline 02-89392728.
Thank you
Ronald P o r n o b i
0917 312 6720
Edward Aquino
0956 687 2110
monoblock chair for sale in quezon city, monobloc chair for sale in quezon city,cofta chair for sale in quezon city,ruby chair for sale in quezon city,cofta ruby chair for sale in quezon city,white color cofta chair for sale in quezon city