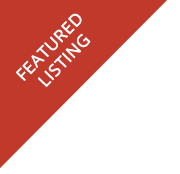 One Beige 4 drawer Soho Steel Filing Cabinet Vertical Cabinet in San Fernando, Pampanga. We have 1 Vertical Soho Steel Filing Cabinet with 4 drawers. The cabinet was not fully used due to Covid19 pandemic.
This is the best time and only time to buy this Soho Steel Filing Vertical Cabinet with 4 drawers, and key. There is no sale anywhere else online or in malls, or book store, or even in Lazada or Shopee with this price with sure quality. Original Price is P8,600. Purchased from National Book Store in Sm Pampanga.
This is a Soho brand, Switzerland model, which is very useful for your personal, home, or office. It has a centralized locking system that secures all drawers with 1 key full extension drawer glides for ease of use. It is a smooth, powder-coated cabinet. It will definitely help you organize and secure your files and stuff to be more productive. The cabinet is in perfect and good condition since its not been used much due to stop business operations. We will use the proceeds to add to the fund to pay for our liabilities as we close business.
Selling Price Now
P6,000 only
We do not deliver. For pick-up only.
Reason for Selling
Our company is at loss and is closing due to pandemic. The steel filing cabinet we are selling is in perfect condition, properly maintained, in good, safe, working condition.
Location. Visit us to appreciate the Soho Steel Filing Cabinet for sale.
In our office, Room 101, A and P Building, Lazatin Boulevard, Dolores, San Fernando, Pampanga. near St. Jude Village and Philhealth Lazatin. Contact us
Thank you
Ronald P o r n o b i
0917 312 6720
Edward Aquino
0956 687 2110