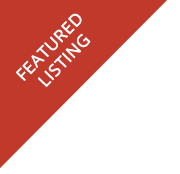 One (1) unit of Kolin Inverter Aircon Window Type 2Hp for sale in San Fernando, Pampanga. Kolin S-series Inverter Window Type Aircon. Up to 60% Energy Savings. Remote Control Soft Touch. Easy Removal Filter. Filter Clean Indicator. R32 Refrigerant. Eco-friendly
This is the best time and only time to buy these units. Use it for your home or business. You will not be able to buy inverter aircon at this price. There is no sale anywhere else online or in malls with this pricing. This offer is not available in Lazada or Shopee nor in malls.
Selling Price. P29,000 each
Original Price. P40,300 each
For pick-up only. We do not deliver.
Reason for Selling
Our company is closing due to pandemic. The aircon we are selling is in perfect condition, properly maintained, in good, safe, working condition. This was purchased September 2019 only.
Location. Visit us to appreciate the item for sale.
In our office, Room 101, A and P Building, Lazatin Boulevard, Dolores, San Fernando, Pampanga. Near St Jude Village and Philhealth Lazatin. Contact us if buying or if you want to see the aircon.
Thank you
Ronald P o r n o b i
0917 312 6720
Edward Aquino
0956 687 2110
window type aircon for sale in pampanga,inverter aircon for sale in pampanga,for sale aircon,aircon for sale in pampanga,kolin window type aircon for sale in pampanga,kolin window type inverter aircon for sale in pampanga,2hp aircon inverter for sale in pampanga,kolin 2.0hp inverter aircon for sale