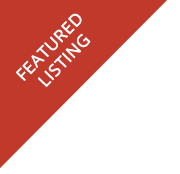 The above yellow clickable box is for public run training on, November 22-23. Monday-Tuesday, November 27-28. Saturday-Sunday. We want to help your company in complying with the requirement of Dole to have a Trained and Certified First Aider in your company pursuant to the Irr of R A 11058, D O L E D O 198-18. Grab this offer and opportunity. We can conduct the First Aid Training with Bls Cpr online for your employees.
Minimum Number of Participants for this exclusive training for your company. At least 20 participants. Participants are required to fill out and submit their registration form online. A unique link will be provided once we receive your proof of payment and confirmation of your training schedule.
If you only have 1 to 19 participants, please register them and have them attend the public run online training schedules by clicking this link for public run training. If you want a company exclusive inhouse online first aid training, read on below for details, then fill out and submit the form at the bottom of this ad.
In-house Training Schedule
The schedule is at your convenience and choice. Let us know immediately so we can confirm it and block it for your company's first aid training. The training will be a closed run or in-house which is exclusive for your 20 or more participants.
Inhouse Training Registration Fee is P3,000 per head. Minimum of 75,000 for 25 participants
We issue a Bir registered Official Receipt. This is way low to our regular public run rate of 3,500 per head. The training is conducted via Zoom platform
Modes of Payment
Full payment is required to confirm the training schedule. You may pay cash or check via over-the-counter or online fund transfer deposit to company account Bdo Bpi Metrobank Rcbc Aub Security Bank, pay in Quezon City office click for payment mode details
Procedure to Follow. 3 Requirements from the Participants
1) After payment of the training (for 30 participants or more) and participants have registered online, then
2) kindly submit the scanned or screenshot copy of their requirements including, participant's 1x1 or 2x2 Id picture in white background and taken within the past 6 months, 1 valid government-issued Id or company Id, Submit the 3 by uploading at https://bit.ly/uploadall
We will email you when we receive the participants' registration form and complete requirements. Note that the Zoom link and code will be emailed and or texted 1 day before training day 1.
For any questions, call or text Edward Aquino 09566872110 Landline 02-89392728, 09173126720
Scan Q R Code Now to Submit Registration of Your Company for Inhouse First Aid Training Online
Dole Do198 requires establishments to have Certified First Aiders who have undergone First Aid Training. Your designated first aiders must be certified by undergoing this training - in compliance with the First Aider Occupational Health Personnel requirement of the Department of Labor and Employment under Section 6.1, Rule 1, Book 4, Occupational Safety and Health Standards (Oshs) of the Philippines, and the Labor Code of the Philippines, and the Department of Tourism (Item c, Section 13, Chapter 3 of the Philippine Hotel Code).
Your company needs trained and certified first aider to promote preservation of life - safer and healthier workplace. First Aiders are in demand and required in all industries. The instructor-trainers of this training are well-trained and professionals, ready to equip and ensure that you will acquire the knowledge and develop the skills to protect and save lives.
The training is in compliance with Ra11058 which is the Osh Law, and its Irr Dole Department Order No. 198-18 which requires all establishments to have a certified first aider in their workplaces. You are welcome to register today.
Thank you very much. God bless you, your family, and your company.
God is faithful. Stay safe in His all-powerful hand, unfailing love, and grace.
God is Sovereign. He is in control. Trust God always. Amen
Ronald P o r n o b i
General Manager
Smart 0918 946 4623
Edward John Aquino
Operations Assistant
Globe 0956 687 2110
Globe 0917 312 6720 Viber
Landline 02 8939 2728
Office Address. Unit 200, 2nd Floor, Saint Anthony Building, 891 Aurora Boulevard corner Cambridge Street, Cubao, Quezon City. Same building with B P I Cubao Aurora and Landbank Cubao branch clickformap
This is your first step. Fill out and submit your registration form