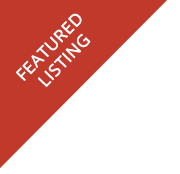 You are invited to join the First Aid Training with Bls Cpr in compliance with Dole requirement for a Trained and Certified First Aider in the workplace pursuant to the Dole Do198-18 Certificate of Completion and First Aider Id will be issued in 7 working days after completing the training. Dole Do198 requires establishments to have Certified First Aiders who have undergone First Aid Training. Your designated first aider must be certified by undergoing this training - in compliance with the First Aider Occupational Health Personnel requirement of the Dole under Sec 6.1, Rule 1, Book 4, Occupational Safety and Health Standards of the Philippines, and the Labor Code of the Philippines.
Your company needs trained and certified first aider to promote preservation of life - safer and healthier workplace. First Aiders are in demand and required in all industries. The instructor-trainers of this training are well-trained and professionals, ready to equip and ensure that you will acquire the knowledge and develop the skills to protect and save lives.
The training is in compliance with Ra11058 which is the Osh Law, and its Irr Dole Department Order No. 198-18 which requires all establishments to have a certified first aider in their workplaces. You are welcome to register today. No prerequisite to join this training. Tell your friends to join you learn.
Occupational First Aid Training Schedules
July 21-22, Thursday-Friday
July 28-29, Thursday-Friday
August 5-6, Friday-Saturday
August 15-16, Monday-Tuesday


See schedules or Click here
How to Register
Click this link or scan Qr code or fill out the registration form at the bottom of this ad.
Registration Fee
4,000 per head
Includes a secured Qr coded Certificate of Participation, ecopy of learning materials
How to Pay. Modes of Payment.
Pay by bank deposit to company account - Bdo, Rcbc, Security Bank, Aub Asia United Bank, company Gcash or PayMaya, Palawan Express, pay personally in Quezon City office. Click for details
First, register. Second, pay registration fee. Last, submit complete requirement
1. 2 x 2 Id picture in white background
2. 1 valid government-issued I D or company Id
3. Proof of payment.
Upload the 3 requirements. Click to upload now or copy https://bit.ly/submitr to your browser or click the box below.
Once we receive your registration and requirements, we will email you to confirm your slot
Jesus loves you. He is faithful. Stay safe in His unfailing love, and grace.
God is sovereign. He is in control. Trust God always. Amen
Thank you. God bless you, your family, and your company.
Ronald P o r n o b i
General Manager
Globe 0917 1167 624
Smart 0918 946 4623
Edward John Aquino
Operations Assistant
Globe 0956 687 2110
Office Landline 02 89392728 Email admin@ioshts.com Office Address. Unit 200, 2nd Floor, Saint Anthony Building, 891 Aurora Boulevard corner Cambridge Street, Cubao, Quezon City. Same building with Bpi Cubao Aurora branch and Landbank Cubao branch clickformap
Enrol Today. Register Now