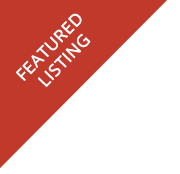 The click box or link above is for our Public Run Mesh seminar or the Mandatory Eight Hours Safety and Health Seminar. If your company has 1 to 29 participants only, they may join the public run schedules by clicking the above or this. But if you have 30 workers or more who must attend the seminar, read on below.
You are reading this ad because you need to comply with the requirements of the law to have your 15 workers or more undergo the Dole mandatory Osh seminar for workers. We are here to help by providing an outright and economical solution. If you want, we will conduct the Mandatory Eight hours Safety and Health Seminar for your workers pursuant to Sec. 16 of Ra11058 and Sec. 3 of Do198-18. This seminar is for all employees and executives in your organization. Our resource person is a subject matter expert, industry-experienced professional, and a Dole Accredited Osh Practitioner. We can conduct this seminar online via Zoom at your preferred date, either 1 day or 2 half days at your convenience or in favor of your business operations.
If you want us to conduct inhouse for your company, the Mandatory 8 hours Safety and Health Seminar for Workers, email us at admin@ioshts.com with the following information below. Once received, we will email you a formal proposal.
Company Name
Company Address
Attention Name
Contact Mobile No.
Contact Landline No.
Company Designation
Estimated number of workers to attend
Preferred date for the In-house seminar
You may also just click this now to provide the above information.
You may also contact us directly for any inquiry so we can answer it on real-time.
The Mandatory Eight hours Safety and Health Seminar for Workers is in compliance with Dole Do 198-18, the Implementing Rules and Regulations of Republic Act No. 11058, An Act Strengthening Compliance with Occupational Safety and Health Standards and Providing Penalties for Violations Thereof. This seminar is required for all workers in all companies in the Philippines.
Thank you very much. God bless you, your family, and your company.
God is faithful. Stay safe in His all-powerful hand, unfailing love, and grace.
God is sovereign. God is in control. Trust God always. Amen
Ronald P o r n o b i
General Manager
Smart 0918 946 4623
Edward John Aquino
Operations Assistant
Globe 0956 687 2110
Globe 0917 312 6720 Viber
Landline 02 8939 2728
Office Address. Unit 200, 2nd Floor, Saint Anthony Building, 891 Aurora Boulevard corner Cambridge Street, Cubao, Quezon City. Same building with B P I Cubao Aurora branch and Landbank Cubao branch clickformap