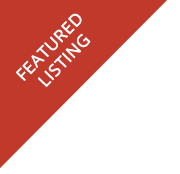 Delegation Skills Webinar online via Zoom. All are welcome. Whether you are a rank and file employee, ordinary worker, supervisor, manager, or executive, this webinar will definitely help you gain the spectrum of information about the power of delegation. Be stress-free or lessen your stressor, delegate. This is just one tip among the many learnings you will take from attending this webinar. Learn how to effectively delegate. Register now.
Delegation Skills Webinar Topics. What is Delegation. Why People Do Not Delegate. Benefits of Delegating. Tasks That Must Not Be Delegated. Delegation Process. Simple Rules in Delegation. Levels of Delegation, and more
The act of delegating, or investing with authority to act for another or the distribution of responsibility and authority to others while holding them accountable for their performance. Hence, delegating means asking someone else to perform a task that is one of your responsibilities or work that you are being paid to do. It is entrusting responsibility and authority to others who then become responsible to us for their results but we remain accountable to our boss for what our subordinates do.
Webinar Schedule. November 3, 2021. Wednesday. 1 P M- 4 P M
How to Register. Click the yellow or blue box above or click this link or scan Q R code or fill out and submit the registration form found at the bottom of this ad. We will email you once we receive your registration form.
Registration Fee. P1,500 only. Registration includes a secured Q R coded Certificate of Completion issued a day after the seminar, exclusive softcopy of seminar materials in pdf format
How to Pay. Modes of Payment. Pay by bank deposit to company account - B D O, A U B, B P I, R C B C, Security Bank, company G Cash, Palawan, pay personally in Cubao Quezon City office. Click for details or box below.
After registration and payment, prepare a scanned copy or screenshot of the requirements. 2x2 I D picture in white background, 1 valid government-issued I D or company I D, proof of payment.
Upload the 3 requirements. Click to upload now or copy https://bit.ly/submitr to your browser or click the box below. We will email you once we receive your complete requirements and confirm your slot.
Note. Zoom details, I D and passcode, will be emailed to you 1 day before the scheduled webinar.
Note. We Do Not cancel or reschedule our seminar. All schedules Are Confirmed.
Thank you very much. God bless you, your family, and your company.
God is faithful. Stay safe in His all-powerful hand, unfailing love, and grace.
God is sovereign. He is in control. Trust God always. Amen
Ronald P o r n o b i
General Manager
Smart 0918 946 4623
Edward John Aquino
Operations Assistant
Globe 0956 687 2110
Globe 0917 312 6720 Viber
Landline 02 8939 2728
Office Address. Unit 200, 2nd Floor, Saint Anthony Building, 891 Aurora Boulevard corner Cambridge Street, Cubao, Quezon City. Same building of B P I Cubao-Aurora and Landbank Cubao branch clickformap
Fill out and submit your registration form today