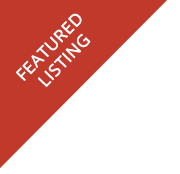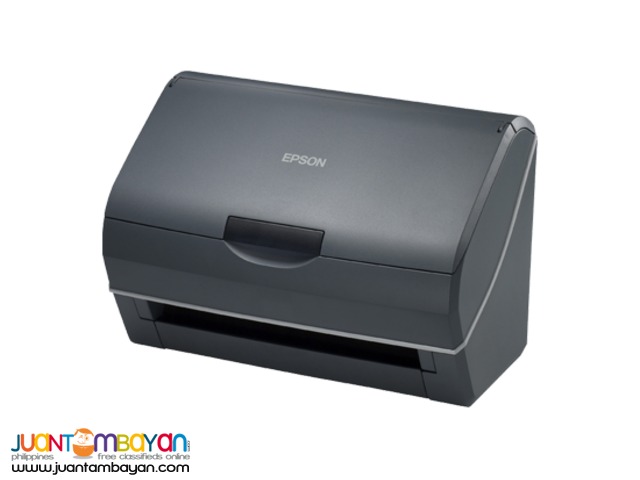 Why the Epson GT-S55?
The blazing fast performance and convenient features of the Epson GT-S55 scanner offers superior scanning solutions for hassle-free workgroup productivity.
Fast and Efficient One-pass Duplex Scanning
Epson GT-S55 scans with impressive speed in both simplex and duplex. The Dual CCD technology allows duplex scanning in a single pass, resulting in significant improvement in office productivity.
Scanning speed:
25 ppm (simplex), 50 ipm (one-pass duplex)
75-sheet* Automatic Document Feeder (ADF)
The high-capacity 75-sheet ADF readily accepts a wide variety of business documents from stacks of A4 sheets down to individual business card*.
*Based on 75 gsm paper. Business card specification as defined by ISO 7810.
Zero Warm-up Time
Epson ReadyScan LED technology not only allows you to start scanning instantly with no warm-up time, it is environmentally friendly and low in heat dissipation and power consumption.
Easy Document Digitisation with Epson Event Manager
For a faster and more efficient workflow, Epson Event Manager lets you customize up to 10 job settings for routine scanning tasks, with easy one-touch access to view, navigate and select each setting on the LCD panel.
In addition, Epson Event Manager also allows direct scanning to all Epson projectors or printers, and networked destinations such as Microsoft® SharePoint Server, Windows Shared Folders, WebDAV or FTP folders. Simply assign scanned jobs to target folders, or assign a VBScript to the Launch Action in Epson Event Manager.
Powerful and Flexible Epson Scan Features
The Epson GT-S55 scanner comes with a host of useful features to help optimize document management within your office or workgroup.
Text Enhancement
Enhance text visibility when scanning text documents, whether in color, grayscale or black-and-white.
Auto Area Segmentation
When scanning in black-and-white, this feature automatically detects text and picture areas on a page and scans text in black-and-white and pictures in halftone to achieve the best results.
Color Enhance
Color Enhance is a smart function to clearly capture specific colors on office documents that would otherwise be non-visible using normal black-and-white scanners. Examples of this useful feature include enhancing signatures on cheques and documents using blue ink, or "Confidential" and "Urgent" stamps that use red ink.
Color Dropout
Removes a single color (red, green or blue) from documents such as colored backgrounds, stamps or text black-and-white scanning.
Skip Blank Page
Any blank pages in a stack of documents will not be scanned, making duplex scanning even more efficient.
Correct Document Skew
Say goodbye to slanted or misaligned documents in the feeder. Simply check this option in the Settings and the scans will be automatically straightened.
Dual Image Output (NEW)
Create two different files with one scan, for example color/Mono, Gray/Mono, and even define separate settings for Resolution, Image Type, Image Option, Edge Fill and File Format.
Auto Orientation (NEW)
Documents are scanned in the correct direction by automatically determining the top and bottom of the page from the orientation of text.
Easy Organisation with Bundled Software
Presto! PageManager® 8* provides fast and easy document retrieval and management, or for sharing with other applications such as Microsoft Word or Excel. Presto! BizCard 5 helps to store business card information in a handy digital library. Up to 10 business cards can be scanned at a time.
*Standard version
Edimax Network Scan Server (Optional)
With Edimax Network Scan Server, multiple users on your network can connect to the scanner and even scan directly to email addresses. For small workgroups, this means savings from the cost of purchasing multiple scanners.
Compact and Reliable Design
The Epson GT-S55 is among the smallest dedicated document scanners on the market today, making it a perfect fit for today's space-limited office environments.
Despite its petite dimensions, this scanner is ready and able to meet the needs of your workgroup, with a daily scan volume of up to 1,200 pages per day.