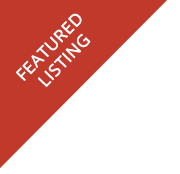 RUBBER MANUFACTURER & DIRECT SUPPLIER (CONSTRUCTION, BRIDGE BEARING, ANTI-VIBRATION, CUSTOMIZED RUBBER PRODUCTS)
We manufacturevALL kinds of CUSTOM-MADE Rubber products and supplies depending on requirements.
OTHER PRODUCTS:
ELASTOMERIC BEARING PAD
JOINT FILLER
PRE MOLDED JOINT FILLER
PREFORMED JOINT FILLER
COMPRESSIBLE PAD
EXPANSION JOINT FILLER
LONGITUDINAL EXPANSION JOINT FILLER
MULTIFLEX EXPANSION JOINT FILLER
NEOPRENE RUBBER PAD
RUBBER PAD
BRIDGE BEARING PAD
STEEL LAMINATED BEARING PAD
RUBBER MATTING
RUBBER WASHER
RUBBER BUMPER
RUBBER BUSHING
RUBBER BELT
RUBBER CAP
RUBBER BALL
RUBBER SLEEVES
RUBBER PAD
RUBBER WATERSTOP
PVC RUBBER WATERSTOP
RUBBER STOPPER
BENTONITE RUBBER WATERSTOP
RUBBER SEAL
P TYPE RUBBER STOP
INDUSTRIAL RUBBER PARTS
AUTOMOBILE RUBBER PARTS
CONSTRUCTION RUBBER PRODUCTS
FABRICATION OF RUBBER MOLDED PRODUCTS
FABRICATION OF POLYURETHANE PRODUCTS
FABRICATION OF SILICONE RUBBER MOLDED PRODUCTS
COMPOUND MATERIALS:
SILICON, NATURAL, NEOPRENE, NITRILE, SPONGE, EPDM, VI-TON, POLYURETHANE, ANTI STATIC, POLYMER & URETHANE
⭐⭐⭐⭐⭐ GUARANTEED high-quality products
⭐⭐⭐⭐⭐ Competitive and AFFORDABLE prices
⭐⭐⭐⭐⭐ More DISCOUNTS for bulk orders
CALL US NOW TO ASSIST YOU ACCORDINGLY.
FOR INQUIRIES:
contact no: (02)8 4004119 | 09064107353 | 09951355393
email: jmatrubber@gmail.com
website: www.rubbersupplierphils.com
"We are Blessed"
#RubberSupplierPH
#JMATRubber
#DirectManufacturer
#RubberSupplier
#RubberProducts