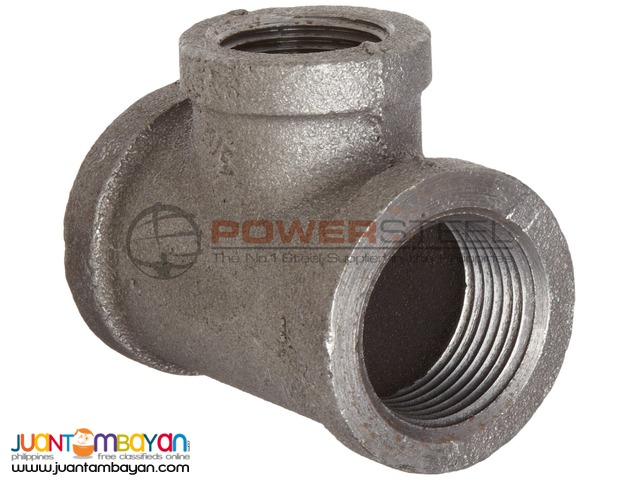 Pipe Tee - A tee is the most common pipe fitting. It is available with all female thread sockets, all solvent weld sockets, or with opposed solvent weld sockets and a side outlet with female threads. It is used to either combine or split a fluid flow.
No minimum requirement is required when you purchase from us, our company accepts any orders regardless of the quantity.
Please be reminded that the price of the Steel Pipe Tee is subject to change in a daily basis depending on the market, any question or query that you may have with regards to the mentioned steel material.
Kindly send in your quotations via email for processing at sales@powersteel.com.ph