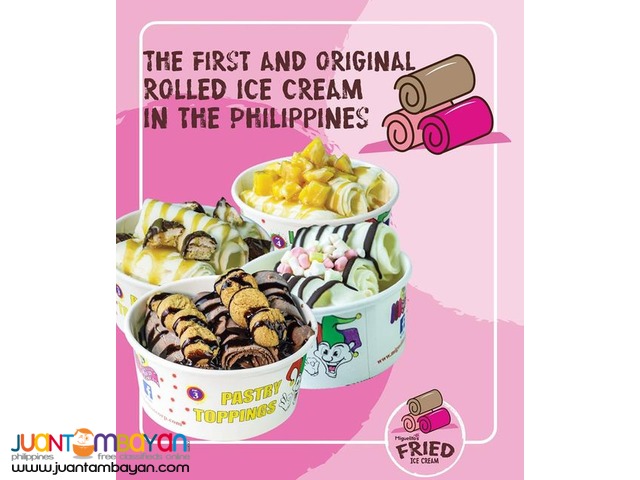 MIGUELITOS FRIED ICE CREAM
The first rolled ice cream in the Philippines.
Miguelitos Fried Ice Cream - Inspired by international and innovated way of making Ice Cream, Miguelitos Fried Ice Cream serves as the foundation concept in the ice cream business in the Philippines. Customers are fascinated and entertained by how ice creams are made right before their eye, a fusion of science and food delight.