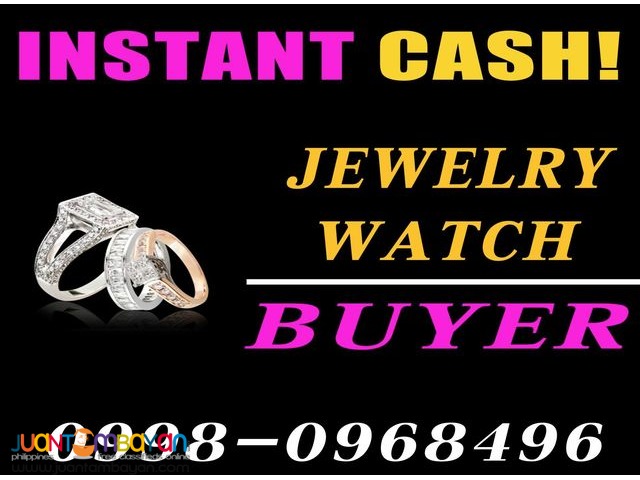 For Appointments:

CALL – TEXT – VIBER – FB MESSENGER:

MOBILE: 0998-0968496
And look for Ms. Yassi :)

COMMITTED TO MEET OR BEAT ALL LEGITIMATE OFFERS!


We specialize in the purchase of all
FINE JEWELRY (Heirloom, Set, Antique)
SWISS WATCHES (High End, Swiss Made)
DIAMONDS (Set, Loose Stone, Carat Size, Gold Setting)
GOLD (8k / 10k / 14k / 18k / 22k / 24k)
DESIGNER BAGS
PAWNTICKETS (Papel de Agencia / Pawned Jewelry)


Office transaction / Meet-ups / Bank Transaction
CASH PAYMENT!


TOP JEWELRY AND WATCH BUYER IN METRO MANILA! ONLINE 24/7!