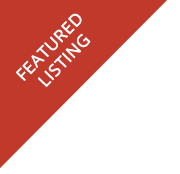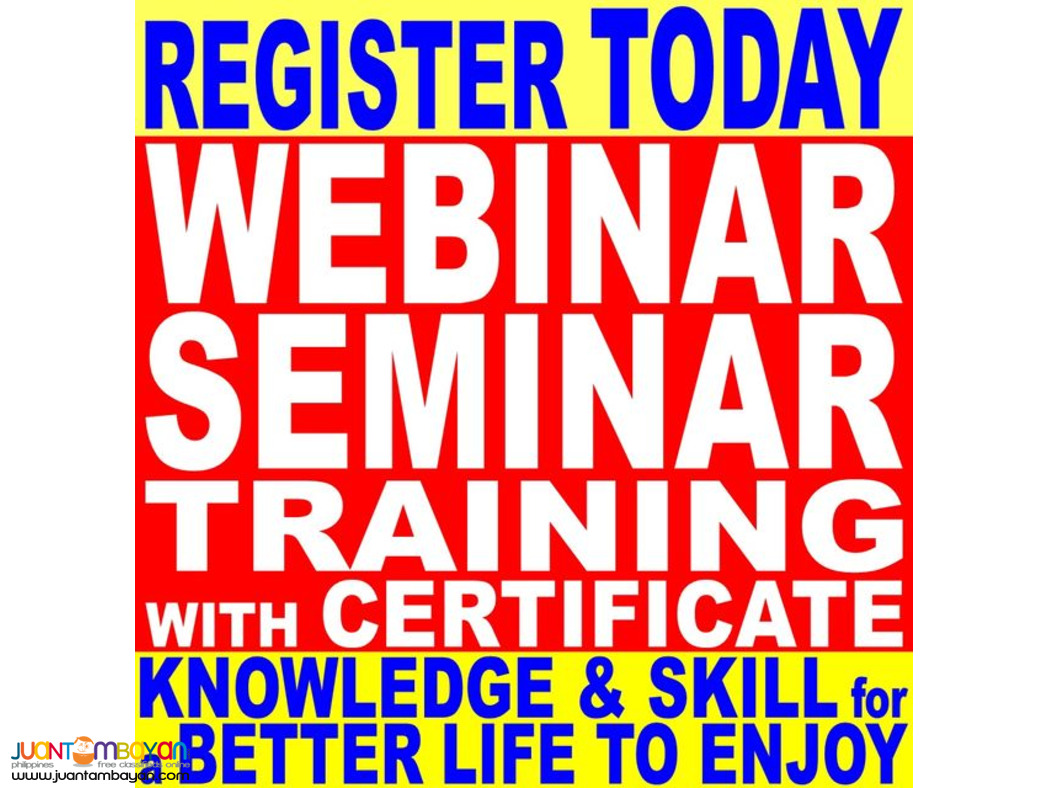 The webinars and seminars we offer are requested by our clients. We issue Q R coded Certificates to our graduates. We facilitate webinars in 3 hours and seminars in one day. Click the box of the webinar or seminar below to get more details. A new window will open with the information you need including modes of payment of fee, and how to register today. Registration is online. Modes of Payment. Payment of fee can be by over-the-counter or fund transfer to our company bank account (Bdo Bpi Metrobank Rcbc), pay in Cubao, Quezon City office, money transfer by Palawan or company Gcash. Click for payment modes. We issue Bir registered official receipt. If you want to complete the webinars or seminars at your chosen date, scroll down at the bottom of this ad, fill out and submit the registration form for your tutorial seminar or webinar or click here for tutorial. Note. We Do Not cancel or reschedule our webinars and seminars. All schedules Are Confirmed. See you.
Webinars
Seminars
Click below the name of the seminar or webinar you want for Online Registration Now
Webinar 5S Good Housekeeping Webinar Basic Supervisory Skills
Webinar Change Management Webinar Fire Prevention and Safety
Webinar Hirac in Osh Webinar Machine Guarding Safeguarding
Webinar Personal Goal Setting Webinar Power of Feedback
Webinar Presentation Skills Webinar Conflict Management
Webinar Delegation Skills Tutorial Fr Sr Computation
Seminar Improving Service Recovery and Service Quality
Seminar Introduction to Six Sigma Seminar Maximizing Customer Relationships
Seminar Mandatory 8-hr Safety and Health Seminar Stress Management
Seminar Time Management Seminar Train the Trainer
Seminar T N A Training Needs A n a l y s i s
Seminar Advanced Supervisory Skills Seminar Customer Retention Strategies
Seminar Handling Complaints Seminar Project Management Skills
Dole Accredited Training for Safety Officers So1 So2 So3
Click the box below for schedules, fee, registration of the Dole Safety Officer Training your need
Click below the name of the training you want for Online Registration Now
Bosh for So2. Basic Occupational Safety and Health Training
Cosh for So2. Construction Occupational Safety and Health Training
Basic Osh for So1. Basic Osh for Safety Officer 1 Training
Lcm for So3. Loss Control Management Training
Hirac for So3. Hazard Identification Risk Assessment and Control
Lcm Hirac for So3. Loss Control Management and Hirac for So3
Spa for So3. Safety Program Audit Training
Tot Training. Training of Trainers for Safety Officers
Jha Training. Job Hazard An alysis Training
Fire Watcher Training with Hot Works Safety
Thank you very much. God bless you, your family, and your company.
God is faithful. Stay safe in His all-powerful hand, unfailing love, and grace.
God is Sovereign. He is in control. Trust God always. Amen
Ronald P o r n o b i
General Manager
Smart 0918 946 4623
Edward John Aquino
Operations Assistant
Globe 0956 687 2110
Globe 0917 312 6720 Viber
Landline 02 8939 2728
Office Address. Unit 200, 2nd Floor, Saint Anthony Building, 891 Aurora Boulevard corner Cambridge Street, Cubao, Quezon City. Same building with B P I Cubao Aurora branch and Landbank Cubao branch clickformap
Above webinars and seminars are conducted public run. If you want to complete these webinars and seminars at your chosen date, you may, fill-out and submit the registration form below.