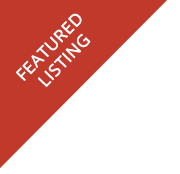 We offer online seminars on various interests. See the list below. You may find the seminar you wanted to attend. These seminars are open to all, anywhere in the Philippines or even outside the Philippines. The seminars are open to all, including students and professionals. These seminars are organized by IOSH Training Services based in Quezon City, Philippines. The resource persons are subject matter experts, industry experienced, professionals, and a DOLE Accredited OSH Practitioners. Registration Fee is P2,500 each
5S Good Housekeeping │ Click for Details │ Click to Register
Accident Prevention and Investigation │ Click for Details │ Click to Register
Confined Space Safety │ Click for Details │ Click to Register
Construction Site Safety Inspection │ Click for Details │ Click to Register
Construction Machinery Safety │ Click for Details │ Click to Register
Demolition Safety In Construction Site │ Click for Details │ Click to Register
Electrical Safety with Lockout Tagout │ Click for Details │ Click to Register
Emergency and Disaster Preparedness │ Click for Details │ Click to Register
Excavation Safety in Construction Site │ Click for Details │ Click to Register
Fire Prevention and Safety │ Click for Details │ Click to Register
Fire Watchers Safety │ Click for Details │ Click to Register
General Safety Inspection (Non-Construction) │ Click for Details │ Click to Register
Gondola Safety │ Click for Details │ Click to Register
HIRAC. Hazard Identification Risk Assessment Control │ Click Details │ Click Register
Hotworks Safety │ Click for Details │ Click to Register
Industrial Hygiene │ Click for Details │ Click to Register
JHA. Job Hazard A n a l y s i s │ Click for Details │ Click to Register
Machine Safety │ Click for Details │ Click to Register
Mandatory Safety and Health Seminar for Workers │ Click Details │ Click Register
Materials Handling and Storage Safety │ Click for Details │ Click to Register
PPE. Personal Protective Equipment │ Click for Details │ Click to Register
Roles of Safety Officers │ Click for Details │ Click to Register
Scaffold Safety and Working at Heights Seminar │ Click Details │ Click Register
Stress Management │ Click for Details │ Click to Register
Time Management │ Click for Details │ Click to Register
Safety Officers in Construction Sites
│
Click for Details │ Click to Register
Enrolment Procedure
1. Fill-out and submit the registration form. Click the Click to Register above
2. To save a slot, pay your registration fee
3. Send proof of payment via email, Viber
4. Join as scheduled
Learning Management System (LMS)
The seminar will be conducted via Zoom platform. You have to download Zoom if you will join this seminar online.
Main Office
Unit 200 and 202, 2nd Floor, Saint Anthony Building, 891 Aurora Boulevard corner Cambridge Street, Cubao, Quezon City. Same building of BPI Cubao-Aurora branch. Click to View Location Map
P2,500 per head
Save Seat. Limited Slot.
Pay 2,500 registration fee
Registration Inclusions
Certificate of Participation with QR code is issued by IOSH Training Services, signed by DOLE Accredited OSH Practitioner. Softcopy of PowerPoint Presentations. Free Consultation
How to Pay Registration Fee. Modes of Payment. Cash or Check
We issue Official Receipt.
1. Bank Deposit. Account Name: iBonrop Occupational Safety and Health Training Services
BDO SA No. 0000 1028 4788 BPI SA No. 0123 4764 84
Metrobank SA No. 020 3 020 36720 3 RCBC SA No. 902 580 9888
Email deposit slip to ioshts@gmail.com Viber to 09173126720
2. Pay by Palawan Express to Edward John Aquino, Quezon City, 09173126720
3. Pay personally in our office. Contact Mr. Edward Aquino to coordinate your schedule to visit the office. Please wear mask when you visit. Monday to Friday. 8AM-530PM. Saturday by appointment.
4. Pay by Gcash 09173126720
God bless you, your family, and your company. Thank you. Register Today. Contact us.