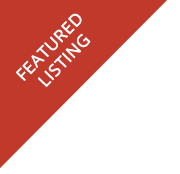 So2 Bosh is your Basic Occupational Safety and Health Training for Safety Officer 2
Facts About the Training. Frequently Asked Questions Answered. Read to Know
When you click a link below, this window remains active and a new window will open.
1) The 40 hours Bosh Training for So2 will be conducted online via Zoom videoconferencing platform. Methodology includes lectures, interactive discussions, group or individual workshop activities
2) Registration Fee. P10,000 per head if attending a weekday training schedule, P12,000 per head if joining a weekends training schedule
3) Registration includes Qr coded Dole accredited Certificate of Completion, ecopy sent by email, hardcopy sent by courier free of charge, copy of training materials
4) You can view the updated online Bosh training schedules now. clickhere
5) You can pay by bank deposit to company account, in Cubao Quezon City office, click for map, company Gcash, Palawan. clickfordetails
6) Registration to join the training is processed via an online registration form on Google. Click only 1 link, either link1 or link2. Link1 for participants who have paid the fee and ready to submit their requirements today. Link2 for participants who want to register now, pay later, and submit their requirements later.
7) List of Requirements to join the training. Kindly submit thru Link1 or Link2 a scanned or screenshot copy of the following : 2x2 Id picture - to be used for printing your certificate, any 1 valid government Id - to confirm and authenticate the identity of a registered participant, the result of internet speedtest - click this link to do the speed test, Fb profile - to be used during the training for group or individual activity or workshop
8) After you submit your registration form, we will email you to confirm we received it. Paid participants who submitted their requirements have a guaranteed slot. For unpaid participants, submit your requirements as early as possible to secure your slot.
9) For participants who need billing or Soa Statement of Account for their accounting department, please clicktorequest
10) We will send the Zoom details, link and passcode, only to those who submitted all the requirements. As policy, these details are sent to the email of the registered participant 1-2 days before training day 1.
We simplified the process for you to register for your Bosh Training. Just follow the steps above. If you have any other questions or concerns, call or text Edward 09566872110 or landline 89392728, or Ronald 09173126720 or email info@ioshts.com
Bosh for So2, Basic Occupational Safety and Health Training for Safety Officer 2. Dole Accredited Bosh Training in compliance with Dole Do 198-18, the Implementing Rules and Regulations of Republic Act No. 11058, An Act Strengthening Compliance with Occupational Safety and Health Standards and Providing Penalties for Violations Thereof. Bosh is a Dole required training for safety officers in the general industries and in compliance with Rule 1030 of the Osh Standards of the Philippines.
Bosh Modules. Importance of Osh. Osh Legislation Administration. Osh Standards. Dole Safety Officer Reportorial Requirements, Work Accident Illness Reporting, Annual Exposure Data Reporting, Wair for Covid19. Accident Causation, Prevention and Investigation. Industrial Hygiene. Occupational Health. Environmental Control Measures. Roles of Safety Officer. Machine Safety. Electrical Safety with Lock Out Tag Out. Fire Safety. Disaster and Emergency Preparedness. Materials Handling and Storage. 5S Good Housekeeping. Ppe Personal Protective Equipment. Jha with workshop. Safety Inspection. Osh Programming. Personal and Group Communication. Osh System in the Philippines. Employees Compensation Program.
How to Pay Your Training Registration Fee. Cash or Check
1. Bank deposit. Account Name. iBonrop Occupational Safety and Health Training Services
Bdo Ac No. 0000 1028 4788 Security Bank Ac No. 00 000 1395 5274
Rcbc Ac No. 902 580 9888 Metrobank Ac No. 020 3 020 36720 3
Bpi Ac No. 0123 4764 84 Asia United Bank Aub Ac No. 057 11 148 5303
2. Pay via Palawan Express to Edward John Aquino. Cubao, Quezon City. 09173126720.
3. Pay to Company Gcash 09173126720
4. Pay in Cubao, Quezon City office.
We issue an Official Receipt.
Thank you very much. God bless you, your family, and company.
Stay safe in God's all-powerful hand, unfailing love, and grace.
Ronald P o r n o b i
General Manager
Dole Osh Practitioner since 2006
Globe 0917 312 6720 Viber
Smart 0918 946 4623
Edward John Aquino
Training Administrator
Globe 0956 687 2110
Landline 02 8939 2728
Office Location. Unit 200, 2nd Floor, Saint Anthony Building, 891 Aurora Boulevard corner Cambridge Street, Cubao, Quezon City. Same building of Bpi Cubao-Aurora branch clickformap
To Register Now to Reserve Slot, Pay Later, Submit this Form