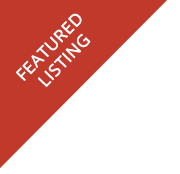 Online So3 Lcm is your Loss Control Management Training for Safety Officer 3
Facts About the Training. Frequently Asked Questions Answered. Read to Know
1. 40 hours Lcm Training for So3 is conducted online via Zoom. Dole Accredited Lcm. Training Methods include lectures, interactive discussions, group or individual workshop activities
2. Registration Fee. Weekdays Schedule P10,000 per head. Weekends P12,000 per head. Registration includes Qr coded Dole accredited Certificate of Completion, ecopy sent by email, hardcopy sent by courier free of charge, copy of training materials
3. 4 ways to see schedules and to register for Lcm So3 training 1) Click this now 2) Scan Q R code 3) Click the yellow box below 4) Scroll at the bottom of this ad
4. After registration, pay your training fee, pay by bank deposit to company account, pay in Quezon City office, click for map, company Gcash, Palawan. clickfordetails Then submit a scanned or screenshot copy of the training requirements, 2x2 Id picture in white background - to be used for printing your certificate, any 1 valid government Id or company Id - to authenticate the identity of the registered participant, the result of internet speedtest - click this to do the speed test, Fb profile - to be used during the training for group or individual activity or workshop
5. The Url or link where to submit the requirements is provided when you submit your registration form. Here is the link, https://bit.ly/uploadall please copy for use later.
We will email you once we receive your registration and your complete requirements to confirm that you have a secure slot. We will email or text the Zoom Id and passcode 1 day before training day 1.
Lcm for So3 Training Online for Safety Officer 3. In compliance with Dole Do 198-18, the Implementing Rules and Regulations of Republic Act No. 11058, An Act Strengthening Compliance with Occupational Safety and Health Standards and Providing Penalties for Violations Thereof. Lcm is a Dole prescribed advanced Osh training for safety officer 3 in all industries.
Lcm Modules. Review of Administrative Reportorial Reports which must be submitted by Safety Officers to Dole regularly. Philosophy, History and Economics of Lcm. Management Control. Measurement Tools and Management. Environmental Health in the Industry. Property Damage of Waste Control. Stress Management. Accident Investigation. Fire Loss Control. Personal Communication. Planned Inspection and Maintenance. Disaster Management. Emergency Preparedness. Motor Fleet Safety. Role of Safety and Health in Lcm. Planned Job Observation. Security Loss Control. System Safety. Values and Behavioral Dimension in Loss Control. Calculate Frequency Rate and Severity Rate.
The steadfast love of the Lord never ceases. His mercy never comes to end. They are new every morning. Great is His faithfulness. God is faithful. Stay safe in His all-powerful hand, unfailing love, and grace. Thank you very much. God bless you, your family, and your company.
Ronald P o r n o b i
General Manager
Dole Osh Practitioner since 2006
Globe 0917 312 6720 Viber
Smart 0918 946 4623
Edward John Aquino
Training Administrator
Globe 0956 687 2110
Landline 02 8939 2728
Office Location. Unit 200, 2nd Floor, Saint Anthony Building, 891 Aurora Boulevard corner Cambridge Street, Cubao, Quezon City. Same building of Bpi Cubao-Aurora and Landbank Cubao branch clickformap
This is your first step. Register today. Fill out and submit your registration form