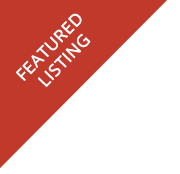 DOLE Accredited LCM Training Quezon City LCM Training Pampanga Safety Officer 3 Training. DOLE LCM Training Online is via Zoom. Online Training Registration Fee is P9,000 only per head. Classroom Face to Face LCM Training in Cubao, Quezon City and in San Fernando, Pampanga. Classroom Face to Face Training Registration Fee per head is P12,000 per head, both LCM Quezon City or LCM Pampanga.
Attend the Online LCM Training wherever you are in the world at a lower registration fee of P9,000 only. Attending LCM online is very convenient. No need to travel or commute, especially if you live outside Manila, or outside the Philippines. No hassles at all. BOSH or COSH graduates are welcome. Complete your LCM Training Online wherever you are in the Philippines. You only need internet access. Use any of these devices - cellphone, laptop, desktop, tablet, iPad.

Click to Register for DOLE Accredited LCM Training for SO3 Safety Officer 3. LCM Loss Control Management Training Safety Officer 3 Training SO3 Training. DOLE Accredited Online Training. DOLE Accredited Classroom Face to Face LCM Training. To join LCM, you must have completed any of these, BOSH or COSH, or any international based OSH training. LCM is required for all Safety Officer 3 SO3 in all industries pursuant to RA11058 and its IRR DO198-18, An Act Strengthening Compliance with Occupational Safety and Health Standards and Providing Penalties for Violations Thereof. LCM is a 40-hour Advance OSH Training. The Resource Persons Trainers are DOLE Accredited OSH Practitioners and Subject Matter Expert Professionals. Organized and facilitated by a group of companies, IOSH Training Services and Construction Safety. DOLE Accredited Training and Certificate. Modes of Payment are bank deposit, pay in our office, Palawan Express, Company GCash, Western Union. We issue Official Receipt. We give free copy of trainers presentations.

Attend the CFF or Classroom Face to Face LCM Training held in these training venues, Quezon City and Pampanga. Classroom face to face LCM training is exciting and challenging due to the interpersonal interactive discussions and exchange of ideas with fellow participants from various industries, and the trainer. And since the training is in another location - not online, not in your home or office - there is absolutely no distraction and therefore you can focus and maximize your learning. The venue is well-lit and airconditioned, perfect and conducive to learning and training. If you can travel to the venue, attend CFF training. Everyone is welcome. All are invited. Free lunch, coffee, light snacks, water.
Classroom Face to Face LCM Training Registration Fee P12,000 per head, to save slot pay 4,000 reservation then pay 8,000 during training.

Main Office and Training Venue
Quezon City, NCR Metro Manila. Landline 02 - 8939 2728. Unit 200 and 202, 2nd Floor, Saint Anthony Building, 891 Aurora Boulevard corner Cambridge Street, Cubao, Quezon City. Same building of BPI Cubao-Aurora branch and Landbank Cubao branch. Map clicktoviewlocationmap
Pampanga, Region 3. Landline 045 - 981 5682. Unit 101 and 202, A and P Building, Lazatin Boulevard, Brgy. Dolores, San Fernando, Pampanga. Few minutes walk from PhilHealth Building, Lazatin Boulevard. Near St. Jude Village, Brgy. Dolores. Map clicktoviewlocationmap
How to Pay Reservation or Registration Fee. Pay by cash or in check
Bank deposit. Palawan Express. Company GCash. Pay in Office.
1. Bank deposit. Account Name. iBonrop Occupational Safety and Health Training Services
BDO SA No. 0000 1028 4788 BPI SA No. 0123 4764 84
Metrobank SA No. 020 3 020 36720 3 RCBC SA No. 902 580 9888
Email deposit slip to ioshts@gmail.com or Viber 09173126720
2. Pay via Palawan Express to Edward John Aquino, Cubao Quezon City, 09173126720
3. Pay to Company GCash 09173126720
4. Pay in our office. Monday to Friday. 8AM-5PM. If paying after 5PM, call us to coordinate so we can confirm and wait for you. Note. Saturday by appointment.
We issue Official Receipt.
LCM is a mandatory 40-hour advance occupational safety and health training which must be attended by those designated as safety officer 3 SO3 in the company. Good news is, even if you are not an SO3 or if you are not yet a safety officer or if you are still unemployed, but had completed BOSH or COSH, you are qualified to attend LCM, to learn what loss control management is, to further improve company OSH programs by having a loss control program in place, and for the unemployed, to be more qualified for a job.
LCM Modules. Review of Administrative Reportorial Reports which must be submitted by Safety Officers to DOLE regularly. Philosophy, History and Economics of LCM. Management Control. Measurement Tools and Management. Environmental Health in the Industry. Property Damage of Waste Control. Stress Management. Accident Investigation. Fire Loss Control. Personal Communication. Planned Inspection and Maintenance. Disaster Management. Emergency Preparedness. Motor Fleet Safety. Role of Safety and Health in LCM. Planned Job Observation. Security Loss Control. System Safety. Values and Behavioral Dimension in Loss Control. Calculate Frequency Rate and Severity Rate
See you during your training. God bless you, your family, and your company. Thank you. Contact us.
Ronald Pornobi, MBA
General Manager
Globe 0917 312 6720 Viber
Smart 0918 946 4623
Email ronaldp@ioshts.com
Edward John Aquino
Operations Assistant
Globe 0956 687 2110 Viber
QC Landline 02 - 8939 2728
Email ioshts@outlook.com