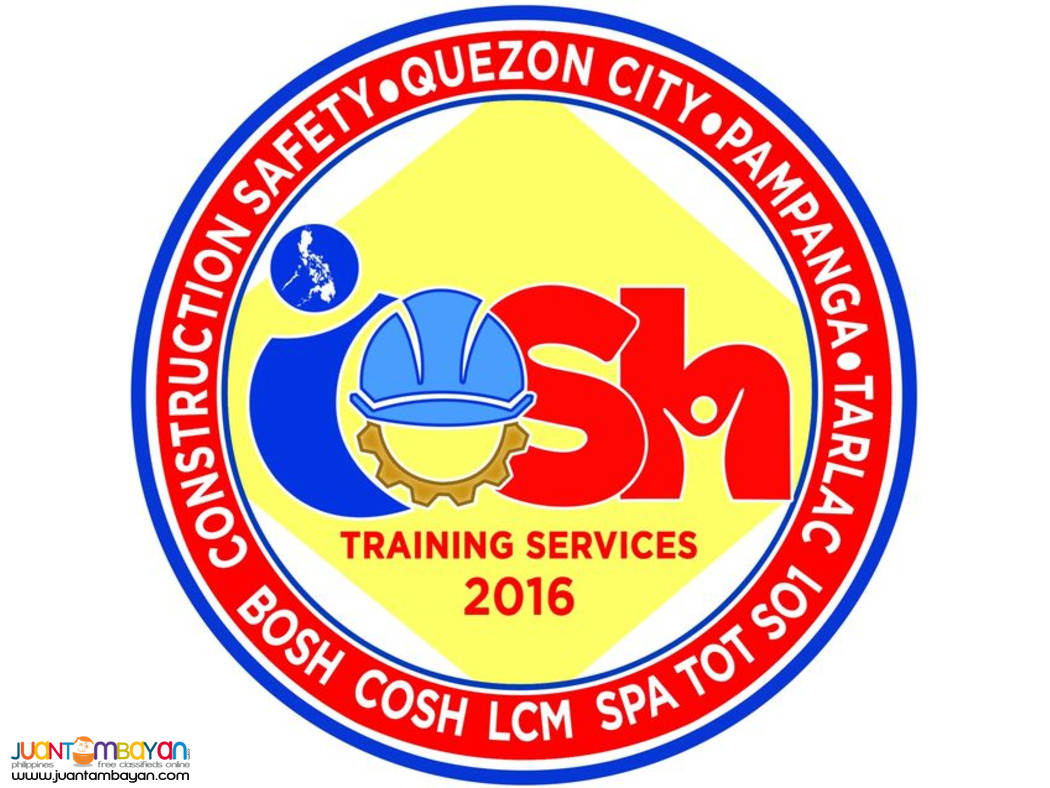 We need resource persons for Dole Accredited Osh Trainings. If you are a Dole Accredited Osh Practitioner and have completed a Training of Trainers or Tot training, and you are based in Pampanga, you are welcome to be part of the team of trainer for Pampanga. Share your knowledge and experiences as Osh Practitioner.
We conduct online training, which is approved by Dole Oshc main. We hold this via Zoom.

Wanted
Trainers, Safety Training Resource Persons or Safety Training Speaker. You may be assigned to conduct topics or modules for one or more days in Bosh, Cosh, Lcm, Spa, Tot, Hirac. The topics will be based on your expertise and knowledge.

Requirements
Must be Dole Accredited Occupational Safety and Health Practitioner or Osh Consultant
Must have completed a Training of Trainers course


If you are employed
You can be scheduled as speaker depending on your available days or schedules

If you are freelance or not employed
You can be scheduled as regular speaker whenever there are confirmed schedule of training

Dole Prescribed Trainings conducted
Bosh, Cosh, Lcm, Spa, Tot, Hirac

We regularly invite companies and individuals to our scheduled trainings with the hope of facilitating the Dole prescribed safety training. We want you to be part of our team (but not exclusive speaker trainer), so we can help companies comply with the law and further the advocacy of Dole for workplace safety and health.

We want to produce quality safety officers or safety training graduates. With your help. this mission can be realized.

If interested, email the following to ibonrop@gmail.com
1. Updated Resume in Word format
2. Dole Certificate as Osh Practitioner or Certificate as Dole Osh Consultant
3. Training of Trainer Certificate of Completion

Call text or email
Ronald Pornobi
Globe 0917 312 6720
Smart 0918 946 4623