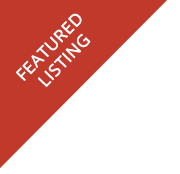 Amo Seminar Online schedule this October. Register today for your Online A M O Seminar for Authorized Managing Officer. To Register Now, click the yellow or blue box or scan the Q R code to reserve a slot. This is a must-attend P C A B accredited seminar required for contracting companies or contractors applying for Pcab contractor license. The 16 hours Amo seminar will be conducted via Zoom.
Online Amo Seminar Schedule
December 9 to 10. Thursday to Friday
Limited Slot. First Come First Served. Open to Filipinos and foreigners. An exam will take place in the afternoon of day 2 of the seminar. The result is provided on the same day. Listen during the seminar, take notes, so that you will pass the test.
Registration Fee. P8,500 per head.
Registration includes Certificate of Completion, softcopy of seminar materials
You will receive an email to confirm we receive your submitted registration form.
After submitting your registration form, proceed to pay your registration form. Click for Details and Modes of Payment. Pay by bank deposit to company account, company Gcash, Palawan Express, pay in Quezon City office.
After payment, submit the 3 requirements. 2 x 2 I D picture in white background, any 1 valid government-issued Id or company Id, proof of payment of registration fee. If these are not ready yet, upload it all later at https://iosht.com/upload Copy this link provided for later use. If your requirements are ready now, you may
You will receive another email once we receive your complete requirements. This is also to confirm your slot is secured. Participants who submitted their complete requirements at the soonest time are guaranteed a slot.
Zoom details, I D and passcode are sent 1 day before seminar day 1 thru your cellphone and or email. Mabilis maubos ang slots. If you want to secure your slot, agad at agahan niyong kumpletohin at ipasa ang mga requirements.
The Authorized Managing Officer Amo seminar course completion is a requirement in the application for Pcab license. This course shall cover laws and regulations pertinent to the construction industry on the National Building Code, the Labor Code of the Philippines, the Government Procurement Reform Act, the Internal Revenue Code, the Build-Operate-Transfer Law, and the Local Government Code.
This Pcab Accredited Amo Seminar must be attended by the Amo. Your company Ste or Sustaining Technical Employee is also invited and welcome to join. Note that Amo, Ste, and Safety Officer must attend the Cosh training required by Pcab for your license application.
Thank you very much. God bless you, your family, and your company.
God is faithful. Stay safe in His all-powerful hand, unfailing love, and grace.
God is Sovereign. He is in control. Trust God always. Amen
Ronald P o r n o b i
General Manager
Smart 0918 946 4623
Edward John Aquino
Operations Assistant
Globe 0956 687 2110
Viber 0917 312 6720
Landline 02 89392728
Office Address. Unit 200, 2nd Floor, Saint Anthony Building, 891 Aurora Boulevard corner Cambridge Street, Cubao, Quezon City. Same building of Bpi Cubao-Aurora and Landbank Cubao branch clickformap
Get your slot. Fill out and submit this registration form
data:image/png;base64,iVBORw0KGgoAAAANSUhEUgAAAQAAAAEACAIAAADTED8xAAAPgUlEQVR4nOzdbWxT1R8H8LbOrd20bihz0mwKkzl1SV8wZJmRYDaJOpw6IlOGxsA0JMuib0QiGqPGCIlo4ostaIDEIDoNvlADLzDyQgkxUWHxaQpOtuGcY8WNla6V2v4T+8/N4T60pz3n3Nvu9/28Gtu555x7br/c9vTce4uSyaQLgCqP0x0AcBICAKQhAEAaAgCkIQBAGgIApCEAQBoCAKQhAEAaAgCkIQBAGgIApCEAQBoCAKQhAEAaAgCkIQBAGgIApCEAQBoCAKQhAEAaAgCkIQBAGgIApCEAQBoCAKQhAEBakYpK3W63impFmN4CVXo/VbTCf/NWkYbsGR9x0m9lizMAkIYAAGkIAJCGAABpCACQhgAAaUqmQU3Z9iwme2YDBXfHnslNFcNeEMeRH84AQBoCAKQhAEAaAgCkIQBAGgIApNk3DWrK2Tk+e2b0VLQiOIsqvUv5NlfLD2cAIA0BANIQACANAQDSEAAgDQEA0hyeBnWWcfJOxSJNwevNVWwOGpwBgDQEAEhDAIA0BABIQwCANAQASCM9DWqcIuRfO2nblfKCXbJnNWjhwhkASEMAgDQEAEhDAIA0BABIQwCANIenQQt3Pk7FZen8azwFL0IXWQZrqnCPI84AQBoCAKQhAEAaAgCkIQBAGgIApNk3DZqHjx3nnA1UsUQ0D0tyysPjKAJnACANAQDSEAAgDQEA0hAAIA0BANLchbuOT5z0aVDp/VGE8kHXwRkASEMAgDQEAEhDAIA0BABIQwCANCWrQVUsS5S+qlHw3qD8BOt08BFJgj237WUgAmcAIA0BANIQACANAQDSEAAgTckskLNLyuxZ6aVihoSfbQ2JtGLbTJcInAGANAQASEMAgDQEAEhDAIA0BABIU3JNsLMPZ5a+ssrZRV22rc8ToWJa1p4XDM4AQBoCAKQ5/JA8Urxeb9N/gsGg032B/0MAlCstLe3o6Fi3bl1LS0tpaWm2m3u93mg0qqZr8N9HDelsa4i/dZEu8W+rKxMIBHbu3Pn333+L7E4oFHrttdeqqqokDib/EMkdSRVHRxACkGOF6UuWl5e/+eab0WhU1k5FIpEdO3b4/X4pg8k/RHJHMg8DUDDToCquHi64OwROTEz09PR8/PHH0qcdbbvS19n5XyN8BigkVVVVBw4c2LNnj9MdmT9wBpjncAZID98DAGkIAJCGzwC2isfjR48ePXLkyHfffXfy5Mnx8fFIJOJyufx+fyAQqKurW7ZsWUtLy/Lly+fZ00jzl4qpJRUNCe6RbftuZWhoqLe39+qrr+bZhUAg8Oyzz54+fVq8XZFB469QsKSKzXlbkV6j4682kSOUbSvvvfdexpJjY2MbNmzweLJ+t3n55Zdv3rx5cnIyYxO7d+/Oqmb+3bTa8dyGV0V/BCEAOXbS5XJ1dnZmLNbf33/FFVfwvxSMKioq3n333YwNtbe389fJv5umO85ZoT39EVQw06AqWud8RpipioqKoaGha6+91qrA3Nzc448//uGHH1p1csmSJbW1teXl5S6XKxQK/frrr2NjY1a1bdy4sb+/v7i42KrA+Ph4fX397OwsT+ftuWNuvi39t2xbOtsaEmxdpJM7d+5M89eZmZnm5mZj/R6Pp62tbf/+/aFQyLjVxMTEnj17WltbTXehpaXlwoULaRp99dVXbTjoIsOroj+CEIAcO5lmnU8kErn99tuNlXd1dZ06dYqn8hMnTqxZs8ZYQ2traywWs9oqHA5XVlaqfsGJDK+K/ghCAOR3cv369bpqA4HA559/nm09H330UUVFha6qTZs2pdnklVdeUf2CExleFf0RhABI7uQ777yjq3PFihU8Mzmmfvvtt/r6el2FaaaeJicn03xOkLKbIsOroj+C8jEA/AMnvSGeYl1dXVYVjo+PX3XVVWzh5ubm2dlZ/i4ZTU5O3nzzzWydCxYsSJOoBx98UNYQCQ4vP74Dq6R1BCDztroyn3zyiVWFmzZtYksuXrzY9MNutk6fPn3NNdewNff09FgVfv/992UNkeDw8uM7sEpaRwAyb8sW8Hq9kUjEtNjw8PBll12mlfR4PMeOHWMLxGKxoaGhkZER/h5qPvvsM7YbxcXFZ86cMS05PT1dVJRhhQtno4LDy0/FweVtWnqN8zsAd955p1VtW7ZsYUtu3rxZ+1M8Ht+2bZv2jVh1dfW+ffv4+5ny8MMPs/U///zzViVXrFghZYgEh5cf97FFAKSOEee2bIEtW7aYlkkkEosWLdKK6f6H7u3t1TXkdrsPHTrE39VkMnny5El2PUV1dXUikTAt+fTTT0sZIsHh5cd3YJW0jgBk3pYtsH//ftMyX3/9NVuMXSWhe+FqWltb+buact9997E1fPvtt6bF9u7dK2WIBIeXX/reKm0d1wNkp66uzvT3X3zxBftP9quAH374IZFIuFyuhx56iF0d8M0332TbeldXV5pGNUuXLs22ZrqkR8qK0ztqgrOTPHu3du1arbzH45mZmdH+FI1GX3jhhYGBgWQy2dDQoBUrKSnJdgxDoRAbIavVeL///nu2O25KZFtFR5y/dd5OSq/RsqX8w9lJnr279dZbtfJ1dXVWxe655x6tmNfrzWEYb7jhBq2GYDBoWub8+fPZ7rgpkW0LJQB4CyTHH3/8of1cW1trVSyHO8PpXH/99drPf/75p2kZn88n2AodCIAc7H+6aS77Sn0YSMk4W29KuzeWy+Wanp7OoQZg4ZpgOdhXNvt1mE48Hjctllr2c/bsWb/ff9NNN6XJxsWLF01/Zs3NzWXZfbpwBpCjpKRE+zkcDlsVi8Vi2s+pV/mZM2d6e3sXLly4dOnS5ubmhoaGhQsXPvXUU+fOnTOtIRQKaT+XlZWZlpmamsp1P+iR/qnCitM7aoKzkzx7V11drZVvbGy0KrZq1SqtWHl5+dtvv33llVeaNhoIBE6cOGGsgV0UdOONN5q28uWXX2a746ZEti2UD8EOfxEmWFJwjCSOL/vK9vl8VpetrFy5kn9HKisrdQt+RkdH2QL33ntvzh3mITi8ediQEd4CybF8+XLt57m5uaNHj5oWy+puP5OTk8888wz7G903X42Njdn3FC6BAMjBngFcLpfVtfCmysrKuru7d+3a1dfXp6tnYGCAnWA9cOAA+9eWlhaBLsN/VJxW+BsSLCm4RxJHIxKJsO/m/X7/9PS0sZjxLVAwGGQXSCcSiQceeIAtsHv37tSfRkdH2dmhysrKeDyec4d5CA5vHjZkhDOAHD6fj13/c/78+ddff91YjJ0tTX3SPXz4cE1NjfYbt9u9detWtsyPP/6Y+mH79u3sLGpXV1ea+VbgpSJV/A0JlhTcI7mj8fPPP7OrPr1e7y+//KIrozsD7N2711iP7olgTzzxRDKZ/P7779n//ouKioaHh0V6y0NwePOwISOcAaSpr69/9NFHtX9Go9HOzs7UvW81//77r/azz+fTXeOSUlJSwr7WS0tLo9Hohg0b2P/+N27cuHjxYgU7QY+KVAk2xL+54G7mOmauHTt2mFZovCj+/vvvZ9+p33bbbdqfrL4u0H2P9sYbb3R2drK/SXNR/Isvvsiz45xDIThonE07ewZAAHKxaNGiubk50zr37dunK7x+/Xrt0i124nL16tWmNeiuE1iyZImuQquLcmZnZ3XXziMAmZtWUqldwyF4MPg3N9q+fbtV/7u7u3WFtTv5LFu2TPul1RVh6W9u9eSTT1q1+9JLL3HuOOdQCA4aZ9MIQO6bCx4M/s2N/H7/+Pi4abX//PPPXXfdxRZ+7rnnUn9iL1evqakxXtQ7MzNz3XXXWTWa/taIpkuD8m3MBVuXDgHIXUdHh9UuhMPhO+64I1XM5/MdP3489fvHHnuMrWHr1q0XL17UtpqamtIlh7Vq1apwOCxl3Bwcc+k9F4QACDGdx0yJxWK7du3atm3bTz/9pP3y008/1dVQVVW1du3a7u7u9vb2NE8SeOSRR6w+deQwbg6OufSeC0IAhJSVlQ0ODvLvWiKRaGpqyqoJr9f71ltvyR03kW35e84/LIKbi3B4ObRtrXN2ibMYq6amxurDgKmRkRH2q9/0Vq9ebfw2jX93+PeIv//8rfBvLlinCAQgl5eLTkNDQ1b3f56YmOjo6EhTocfjWbNmzZEjRwR3BwHISMkjkkzl4bPaOR+RxLOG+ZZbbjl8+DB7c7iMBgcHP/jgg6+++mp4eDgcDhcXFwcCgWAwuHLlyra2tqqqKv6q0vSTc4/4D4SK57+bsue1gQBcIucApN4LjYyMSOpaLhCAHGAtkDS6y7XU6evrs6chChCAQjI2NtbW1tbT0+N0R+YPBKAwXLhw4eWXX66vrz948KDTfZlXlNwXyNlHyWZ13a3cpk1NTU0Z16jx++uvv/r7+/v6+s6ePSvSjRwIjmS+vd035fCDsvMtACpGo6SkpL29fd26dXfffbfVTVCMpqenDx06NDAwcPDgQeMNsPgHU+RDsODRQQAuQTYAWn+KiooaGxubmpqCwWBtbW11dfWCBQt8Pp/b7Y5EIufOnRsdHT116tTg4OCxY8eOHz/OXgHD008EIAcIQI6t8JP+lgwBkAgfgoE0BABIQwCANPuWQgiy7Rt4p1pxdkGBsz3HZwAAZyAAQBoCAKQhAEAaAgCkIQBAmn1PiRSc/1Ix0SayIsDZK+ls2zyvWlEBZwAgDQEA0hAAIA0BANIQACCtYBbDqSByexwVHLw8SHDHbZsFkn6AcAYA0hAAIA0BANIQACANAQDSEAAgzb5bIzqrIC6NFaxTOhWrAPNtuSHOAEAaAgCkIQBAGgIApCEAQBoCAKTZd01wQVxEWyi3R+cncuNyFTOe/CXtmRvFGQBIQwCANAQASEMAgDQEAEhDAIA0+6ZBTdm2+pJzc2efb2lKsEv2LIPlhyfEAOQRBABIQwCANAQASEMAgDQEAEhzeBrUWSL3BrVt5s6eNZW2PYccF8UD5BEEAEhDAIA0BABIQwCANAQASCM9DWqkYjqPf3N+0vup4jnk/HBRPIAzEAAgDQEA0hAAIA0BANIQACDN4WlQZ5/Mbk/rzs4wihC8Ut6ey/kF4QwApCEAQBoCAKQhAEAaAgCkIQBAmn3ToHn4+HiRJwWpuIo832Y8C3d3+OEMAKQhAEAaAgCkIQBAGgIApCEAQJq7IOaqABTBGQBIQwCANAQASEMAgDQEAEhDAIA0BABIQwCANAQASEMAgDQEAEhDAIA0BABIQwCANAQASEMAgDQEAEhDAIA0BABIQwCANAQASEMAgDQEAEhDAIA0BABIQwCAtP8FAAD//1F2vD3D7zXjAAAAAElFTkSuQmCC