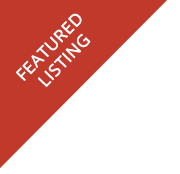 Click to Register Now Dole Accredited Bosh Training in San Fernando, Pampanga
So2 Bosh Schedules Pampanga
Basic Occupational Safety and Health Training
April 15-18 │ April 22-25 │ Apr 29-30, May 4-5 │ May 6-9 │ May 13-16 │ May 20-23
2 Saturdays and 2 Sundays. Weekends. Click to Register
April 18-19, 25-26 │ April 25-26, May 2-3 │ May 2-3, 9-10 │ May 9-10, 16-17 │ May 16-17, 23-24
Bosh or So2 or Safety Officer 2 Training is for those in the Non-construction industry such as those in services, manufacturing. Bosh is basic safety officer training, prescribed by Dole Prescribed for Safety Officers in the workplace. Bosh is offered in Pampanga and Quezon City. More than compliance, Quality Safety Training
We invite you, your company, your employees to this Dole Accredited Bosh Training or Dole Accredited Osh 2 Training which is intended for Safety Officer 2. So2 is required by the law pursuant to Do198-18, Chapter 4, Section 14. Safety Officer, for the following:

1. All high risk establishments employing with 1 or more workers
2. All medium risk establishments employing 10 or more workers
3. All low risk establishments employing 51 or more workers.

If you need further information, we would like to help and guide you and your company. Send them to our training.
Note that the law (see Do198-18 pages 21-22) penalizes non-compliance for lack of provision of safety officer at P40,000 per day basis until full compliance is reckoned from the date of notice of violation.
Act today. Contact us. Register Today. We conduct this Bosh training in Cubao Quezon City and San Fernando Pampanga. In this ads, we focus on the Quezon City training with details below. Click for Bosh Cubao Quezon City
Bosh Training Venue
Unit 101, Ground Floor, A and P Building, Lazatin Boulevard, Dolores, City of San Fernando, Pampanga
Few minutes walk, 100-meter from Old Philhealth Building, Lazatin Boulevard. Landline 9815682
View Location Map Download Location Map
Registration Fee
P12,000 per head
Save a Slot
Register and Pay Reservation Fee 4,000 only
Pay balance 8,000 during your training
No Reservation. No Slot. Limited Slot
Registration includes
Certificate of Completion issued on last training day
Training Manual. Lunch. Light Snacks. Water. Coffee
Free Consultation
How to Pay Fee. Modes of Payment. Cash or Check
1. Bank Deposit. Account Name. iBonrop Occupational Safety and Health Training Services
BDO Savings Acct No. 0000-1028-4788 BPI SA No. 0123-4764-84 Metrobank SA 020-3-020-36720-3
Email deposit slip to ioshts@gmail.com or Viber 09173126720 View Bank Details Download Details
2. Pay in San Fernando, Pampanga office. Monday to Saturday. 8Am to 530 Pm
3. Pay by Palawan Express to Ronald Pornobi, Quezon City, or by Gcash 09173126720
We issue Official Receipt.

Quality training guaranteed. All our trainers are subject matter experts, professionals and Dole Accredited Occupational Safety and Health (Osh) Practitioners and Dole Accredited Osh Consultants
Bosh Modules. Importance of Osh. Osh Legislations Administration. Ra11058 and its Irr. Do198-18. Osh Standards. Safety Officer Reportorial Requirements, Warma Reports - Work Accident Illness Report, Annual Exposure Data Report, Report of Safety Organization, Minutes of Meeting of Health and Safety Committee, Annual Medical Report. Accident Causation. Accident Prevention. Accident Investigation. Industrial Hygiene. Occupational Health. Environmental Control Measures. Roles of Safety Officer. Machine Safety. Electrical Safety including Loto – Lock Out Tag Out. Fire Safety. Emergency Preparedness. Materials Handling and Storage. 5s Good Housekeeping. Ppe Personal Protective Equipment. Jha Job Hazard Ana lysis (with workshop). Site Inspection. Safety Inspection. Osh Programming. Personal and Group Communication. Osh System in the Philippines. Employees Compensation Program. Re-entry Planning


Why Attend Bosh Training. To qualify for a job as safety officer, local or overseas. To comply with your business' client requirements. To qualify for promotion in the company. To perform safety officer duties and responsibilities. To comply with the Philippines' Safety Law. For personal and professional growth. To invest in self education and training. To shift career - from present job to safety. To develop safety curriculum in schools and universities. To follow Dole Osh Standards in the workplace. As part of corporate social responsibility or Csr. To protect lives of people you work with (company) and live for (your family)
You are welcome to join. No requirements to qualify or to submit. This training is for you who wants to become or are already working as safety officer, safety crew, safety aide, safety marshal, safety engineers, safety staff, etc. Bosh is required for company Dole compliance, specifically for those in these industries: manufacturing, retail, service, hospital, manning, recruitment, Business Process Outsourcing, healthcare, hospitality, hotel, restaurant, call center, financial services, call center, security agency, schools, banking, pharmaceutical, real estate, aviation, airlines, travel agency, poultry, agriculture, etc.

Click to Register Now. Thank you. See you during your training.
Visit us. Contact us Now.
Mr. Ronald Pornobi, General Manager
Dole Accredited Osh Practitioner (since 2006)
Dole Accreditation No. 1033-181210-C-524
Globe 0917 312 6720 (Viber)
Smart 0918 946 4623
Email ioshts@gmail.com
for San Fernando, Pampanga Trainings
Mr. Jerome Sicat, Training Coordinator
Dole Trained Safety Officer 2
Globe 0916 300 2009 (Viber)
Pldt Landline (045) 981 5682
for Cubao, Quezon City Trainings
Mr. Edward Aquino, Operations Assistant
Dole Trained Safety Officer 2
Globe 0956 687 2110 (Viber)
Qc Landline (02) 8939 2728
Our Quezon City Landline 02-89392728 is currently Out of Order. Pldt has failed up to this time to fix or repair our landline regardless of hundreds of follow-up calls - Pldt Repair Service Reference No. 32164259 - we did (for almost a month now). If you dial 89392728, you will hear ringing from your handset. The ringing you will hear is a fake ring since we cannot hear the ringing from our end, and therefore we cannot answer your call via our landline. Sorry for this inconvenience caused by Pldt to our valued clients. It is beyond our control.
Don't Delay. Fill-out and Submit this Bosh Training Online Registration Form Today