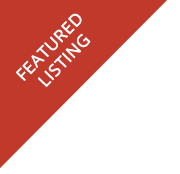 Caloocan City Training Venue
Unit F, 8th Floor, The Big Orange Building, 328 EDSA, East Grace Park, Caloocan City
Same Building of Abe Intl Business College. Near Jollibee Benin outlet
View Googlemap View Googleearth
Cosh Training Schedules in Caloocan City
Monday-Tuesday then Friday Saturday
April 20-21, 24-25
April 27-28, May 1-2
May 4-5, 8-9
May 11-12, 15-16
May 18-19, 22-23
May 25-26, 29-30
Registration Fee
P9,900 per head
Save a Slot
Register and Pay Reservation Fee 2,000 only
Pay balance 7,900 during your training
No Reservation. No Slot. Limited Slot
Registration includes
Certificate of Completion issued on last training day
Training Manual. Lunch. Light Snacks. Water. Coffee
Free Consultation
For Cosh Weekends, 2 Sat and 2 Sun Click Here Now.
Dole Accredited Cosh Training in Caloocan City. Register Here Construction Occupational Safety and Health Training. Dole Accredited Cosh Training. Organized and Delivered to you by The Group of Companies. Iosh Training Services. Construction Safety. Cosh Training Certificate issued under Dole Accreditation No. 1030-121619-0075. So2 Training Safety Officer Training Dole Accredited. Cosh Training in Caloocan City. Dole Compliance Ra11058 Do198-18. An Act Strengthening Compliance with Occupational Safety and Health Standards and Providing Penalties for Violations Thereof. Dole Prescribed Safety Training Cosh Training So2 Safety Officer 2.
Cosh Training Caloocan City So2 Training Dole Accredited Pcab Accredited. Dole Compliance Ra11058 Do198-18. An Act Strengthening Compliance with Occupational Safety and Health Standards and Providing Penalties for Violation Thereof. Pcab Compliance. Dole Prescribed Safety Training. Pcab Prescribed Cosh Training for Amo and Ste, Cosh Training for So2 Safety Officer 2. Dole Compliance Do13 or the Guidelines Governing Occupational Safety and Health in the Construction Industry. Cosh is required for Contractor Pcab license application.

Our Cosh Training is full packed of much needed information, facts, and knowledge for your safety officer, including must have skills. This is our expertise - quality Cosh, Construction Occupational Safety and Health training. Your Cosh trainer resource speakers are subject matter experts and Dole Accredited Osh Practitioners, Dole Accredited Osh Consultants. Do not waste your money, invest it in quality Cosh training. Be a knowledgeable and skilled Safety Officer in 4 days. Be wise. Claim True Value for your Money - Register Now and take Cosh training with us.
Main Office in Quezon City
Unit 200, 2nd Floor, Saint Anthony Building, 891 Aurora Boulevard, Cubao, Quezon City
Same building of Bpi Cubao-Aurora branch, Aurora Blvd. corner Cambridge Street
View Location Map Download Location Map
Do Not Use Googlemap or Waze. It is erroneous.
It will lead you to Project 3, we are in Cubao
How to Pay Fee. Modes of Payment. Cash or Check
1. Bank Deposit. Account Name. iBonrop Occupational Safety and Health Training Services
BDO Savings Acct No. 0000-1028-4788 BPI SA No. 0123-4764-84 Metrobank SA 020-3-020-36720-3
Email deposit slip to ioshts@gmail.com or Viber 09173126720 View Bank Details Download Details
2. Pay at our Cubao, Quezon City office. Monday to Friday. 8Am-530Pm. Saturday by appointment.
3. Pay by Palawan Express to Ronald Pornobi, Quezon City. Pay by Gcash to 09173126720
We issue Official Receipt.
Cosh Modules. What you will learn. Importance of Osh. Osh Situation. Osh Legislation/Administration. Salient Feature of Do13. RA 11058 Irr Do198-18. Accident Causation. Accident Prevention. Accident Investigation. Industrial Hygiene & Control Measures. Occupational Health. Workplace Hazards & Their Effects. Good Housekeeping. Materials Handling and Storage. Demolition Safety. Construction Site Premises. Construction Machinery. Crane Safety & Elevator Safety. Heavy Equipment Safety. Tools and Equipment Safety. Jha Job Hazard Ana lysis. Ppe Personal Protective Equipment. Temporary Structures. Scaffolding Working at Heights. Fall Protection & Ladder Safety. Excavation Safety. Confined Space. Site Safety Inspection. Osh Programming. Toolbox Meeting. Roles of Safety Officer. Employees Compensation Program. Re-entry Planning
God bless you, your family, and your company. Thank you very much.
Visit us. Contact us Now.
Mr. Ronald Pornobi, General Manager
Dole Accredited Osh Practitioner (since 2006)
Dole Accreditation No. 1033-181210-C-524
Globe 0917 312 6720 (Viber)
Smart 0918 946 4623
Email ioshts@gmail.com
for Cubao, Quezon City Trainings
Mr. Edward Aquino, Operations Assistant
Dole Trained Safety Officer 2
Globe 0956 687 2110 (Viber)
Qc Landline (02) 8939 2728
Our Quezon City Landline 02-89392728 is currently Out of Order. Pldt has failed up to this time to fix or repair our landline regardless of hundreds of follow-up calls - Pldt Repair Service Reference No. 32164259 - we did (for almost a month now). If you dial 89392728, you will hear ringing from your handset. The ringing you will hear is a fake ring since we cannot hear the ringing from our end, and therefore we cannot answer your call via our landline. Sorry for this inconvenience caused by Pldt to our valued clients. It is beyond our control.
Enrol Now. Fill-out and Submit this Cosh Training Online Registration Form Today