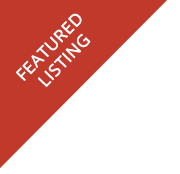 Dole Accredited Cosh Training for Safety Officers in the construction site. Pcab Accredited Cosh Training for Amo as required by Pcab. Cosht Training for Ste as required by Pcab for Contractor License Application
Cosh So2 Training Schedules
July 4-8, Monday-Friday
July 8-10, 16-17. 1Fri 2Sat 2Sun.
July 25-29, Monday-Friday
More Updated Available Open Schedules, Click here
Training Registration Fee
10,000 per head. Monday to Friday or Tuesday-Saturday
12,000 per head. with Weekends
Modes of Payment scan Qr or click this for details
Deposit to Bdo Rcbc Security Bank Aub Asia United Bank
Company Gcash. Company Maya. Palawan Express
Personally pay in our Cubao Quezon City office
We issue Bir registered Official Receipt
Click to Register Now in compliance with Dole Requirement. Dole Accredited 40 hours So2 Cosh Online Training. Construction Occupational Safety and Health for Safety Officer 2.Dole requires all companies in the construction industry to have a trained and certified safety officer 2 in compliance with Dole Department Order 198 series of 2018 Do198-18, the Implementing Rules and Regulations of the Osh Law Republic Act No. 11058, and Do No. 13, Guidelines Governing Osh in the Construction Industry. Pcab Accredited Cosh training for Amo and Ste, required for application Pcab Contractor License
If interested, you are qualified to join, register today. No educational or employment experience required. Conducted online in Taglish easy to understand instruction, presentation and discussion. Limited Slot only. First Come First Served
Choose How to Register
1. Fill out and submit the registration form below
2. Click this link to register now
3. Scan the Qr code
Details on how to pay your registration fee and the details on requirements to submit and how to submit it to join the training are provided when you fill out your registration form.
After submitting your registration form, proceed to pay the registration fee. Click for details on modes of payment including deposit to company bank account, etc. And then submit a scanned copy or screenshot copy of the requirements
Requirements to Submit
2 x 2 Id picture, plain or white background
Company Id or government-issued Id
Proof of Payment
Scan Qr or Click this to submit copy of the above requirements
After you submit your registration form and complete requirements, wait for our email.
1. Register 2. Pay 3. Submit Requirements 4. Wait for Zoom details 5. Attend 6. Graduate. Cosh Training Certificate of Completion is issued. Softcopy of training materials is provided.
We will email you to confirm your registration and slot.
Jesus loves you. He is faithful. Stay in His hand and unfailing love.
God is Sovereign. He is in control. Trust God always. Amen
Thank you. God bless you, your family, and your company.
Edward John Aquino
Training Administrator
Globe 0956 687 2110
Landline 8939 2728
Ronald P o r n o b i
General Manager
Smart 0918 946 4623
Globe 0917 1167 624
Contact us. Call us Landline. 02 89392728 Email us admin@ioshts.com Viber us 0917 3126720 Visit us Office Address. Unit 200, 2nd Floor, Saint Anthony Building, 891 Aurora Boulevard corner Cambridge Street, Cubao, Quezon City. Same building with Bpi Cubao Aurora branch and Landbank Cubao branch. Location Map
Fill out and Submit this Registration Form Now