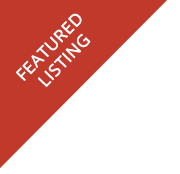 Online Cosh Training So2 Training Dole Accredited Cosh Online Training via Zoom Construction Occupational Safety and Health Training for Safety Officer 2 40 hours Cosh So2 in compliance with Dole Do198-18 for Safety Officers in the construction industry Pcab Accredited Cosh Training for Amo Ste
How to Register for Cosh training
Click this link Click the yellow box below Scan Q R code Scroll at the bottom to fill out the form. Schedules. December 7-11. Tuesday-Saturday. December 10-12, 18-19. 1 Friday 2 Saturdays 2 Sundays. December 13-17. Monday-Friday
Registration Fee. Weekday Schedule 10,000 per head. Weekend Schedule 12,000 per head
Modes of Payment. Deposit to company bank account - Bdo Bpi Metrobank. Company Gcash. Company PayMaya. Palawan. Pay in Quezon City office. We issue Bir Registered Official Receipt
Requirements. proof of payment, 2x2 Id picture in white background, 1 valid government Id or company Id, a screenshot of internet speed test, and Fb. These should be submitted by uploading it to our database. The link or Url where to submit the requirements is provided when you submit your registration form. Here is the link https://iosht.com/upload
We will email you 1) when we receive your registration form, and 2) when we receive your complete requirements. This is to confirm that your training slot is secured.
Cosh Modules. Importance of Osh. Ra11058 Do198-18 Osh Standards. Accident Causation, Prevention, Investigation. Industrial Hygiene. Dole Safety Officer Reportorial Requirements. Occupational Health. 5S Good Housekeeping. Materials Handling and Storage. Demolition Safety. Construction Site Premises. Construction Machinery. Crane Safety. Elevator Safety. Tools and Equipment Safety. Job Hazard Jha with workshop. Ppe Personal Protective Equipment. Temporary Structures. Tempfacil such as scaffolds. Scaffold Safety and Working at Heights. Fall Protection. Ladder Safety. Excavation Safety. Confined Space. Safety Site Inspection. Osh Programming. Toolbox Meeting. Employees Compensation Program.
Dole Cosh Training Dole Accredited Online Cosh Training in compliance with Ra11058 Do198-18, An Act Strengthening Compliance with Occupational Safety and Health Standards and Providing Penalties for Violations Thereof. Cosh meaning Construction Occupational Safety and Health Training for Safety Officer 2 So2. Dole Accredited Online Safety Officer 2 Training So2 Training.
Online Training Registration includes Certificate of Completion with Qr Code sent via courier service. Free softcopy of Cosh manual and trainers presentations. Dole Cosh So2 Training, Dole prescribed Osh training for safety officers per Rule 1030 of the Osh Standards of the Philippines and Do13. Cosh is training for safety officers in the construction industry. Cosh for Safety Officers. Cosh for Amo, Ste for Pcab License.
Thank you very much. God bless you, your family, and your company.
God is faithful. Stay safe in His all-powerful hand, unfailing love, and grace.
Ronald P o r n o b i
General Manager
Dole Osh Practitioner since 2006
Smart. 0918 946 4623
Edward John Aquino
Training Administrator
Globe 0956 687 2110
Globe 0917 312 6720 Viber
Landline 02 8939 2728
Office Address. Room 200, 2nd Floor, Saint Anthony Building, 891 Aurora Boulevard corner Cambridge Street, Cubao, Quezon City. Same building of Bpi Cubao-Aurora branch clickformap