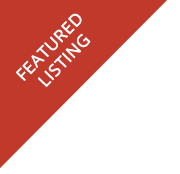 Iosh Training Services, and Construction Safety, Dole Accredited Training Organization is a group of companies committed and dedicated to facilitating the safety officer training that you and your company needs. We facilitate the training at the heart of Metro Manila, in Cubao Quezon City, and at the heart of Pampanga, in the City of San Fernando Pampanga
So1 Training is the Safety Officer 1 Training. 10 hours
Bosh Training is an So2 Training. Basic Occupational Safety and Health Training. 40 hours
Cosh Training is an So2 Training. Construction Occupational Safety and Health Training. 40 hours
Lcm Training is an So3 Training. Loss Control Management Training. 40 hours
Spa Training is an So3 Training. Training of Trainers Training Course. 24 hours
Hirac Training is an So3 Training. Hazard identification, Risk Assessment and Control Training
Click Training Details box below for details on schedules, registration fee, how to pay the fee, for your preferred venue. A new window will open after you click the box.
Click Register Now box for quick registration and enrolment, to save a slot. A new window will open after you click the box.
Training Venue in Cubao Quezon City. Click for Quezon City training location map
Unit 200 and 202, 2nd Floor, Saint Anthony Building, 891 Aurora Boulevard, Cubao, Quezon City
Training Venue in San Fernando Pampanga. Click for Pampanga training location map
Unit 101 and 202, A and P Building, Lazatin Boulevard, Brgy. Dolores, San Fernando, Pampanga
According to Do198-18, Ra11058 defined the title safety officer. A Safety Officer, employee or officer of the company trained by Dole or Dole Accredited Training Organization. So1 Safety Officer 1, employee who has completed the mandatory eight hours Osh orientation course and two hours trainers training as prescribed in the Osh standards. So2 Safety Officer 2, employee who has completed the mandatory forty hours Osh trainign course. So3 Safety Officer 3, employee who has completed the mandatory 40-hour Osh training, additional 48-hour advance or specialize occupational safety training course
So1 training is intended only for companies classified as low risk establishment with 9 workers and below. So2 training courses are Bosh or Cosh. Cosh if you are working in a construction company. Bosh is for non-construction. Bosh and or Cosh is a must to quality to take So3 courses. So3 training courses are Lcm, Spa, Tot, Hirac. Lcm and Spa are 40-hour each. Taking Hirac completes the 48 hours required.

See you during your training. God bless you, your family, and company. And if you have any clarifications, and if you want our help or advice, let us know. Thank you very much.
Visit us Today. Contact us Now.
Mr. Ronald Pornobi, General Manager
Dole Accredited Osh Practitioner (since 2006)
Dole Accreditation No. 1033-181210-C-524
Globe 0917 312 6720 (Viber)
Smart 0918 946 4623
Email ioshts@gmail.com
for Cubao, Quezon City Trainings
Mr. Edward Aquino, Operations Assistant
Dole Trained Safety Officer 2
Globe 0956 687 2110 (Viber)
Qc Landline (02) 8939 2728
for San Fernando, Pampanga Trainings
Mr. Jerome Sicat, Training Coordinator
Dole Trained Safety Officer 2
Globe 0916 300 2009 (Viber)
Pldt Landline (045) 981 5682
Our Quezon City Landline 02-89392728 is currently Out of Order. Pldt has failed up to this time to fix or repair our landline regardless of hundreds of follow-up calls - Pldt Repair Service Reference No. 32164259 - we did (for almost a month now). If you dial 89392728, you will hear ringing from your handset. The ringing you will hear is a fake ring since we cannot hear the ringing from our end, and therefore we cannot answer your call via our landline. Sorry for this inconvenience caused by Pldt to our valued clients. It is beyond our control.
Don't Delay. Fill-out and Submit this Bosh Training Online Registration Form Today
Below was taken from Do198-18, Irr of RA11058 law