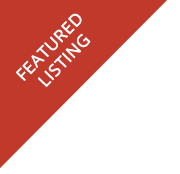 Click Here Register Now Lcm Spa Safety Officer 3 Advance Training Quezon City
Lcm Training and Spa Training are advance safety trainng which if completed complies with Dole requirement for So3 Safety Officer 3. Taking it separately is costly, while taking it as offered in this ads saves you the hassle of schedule and gives you extra savings of 6,900 pesos. If taken separately, Lcm Training is 12,000 per head. Spa Training is 12,900 per head.
Schedules. Safety Officer 3 Advance Training
Lcm and Spa Training Schedules in Quezon City
Schedules are 2 consecutive weeks. Wednesday to Saturday
Lcm April 15-18 Spa Apr 22-25 │ Lcm April 29-30, May 4-5, Spa May 6-9
Lcm May 13-16 Spa May 20-23 │ Lcm May 27-30 Spa June 3-6
Lcm June 10 to 13 Spa June 17-20 │ Lcm June 24-27 Spa July 1-4
Lcm-Spa Training Registration Fee
P18,000 per head only
Tax Exclusive
Save a Slot Now
Register and Pay Reservation Fee 8,000 only
Pay 10,000 during your training day
No Reservation. No Slot. Limited Slot
Registration includes
2 Certificates of Completion
1 Lcm Certificate of Completion
1 Spa Certificate of Completion
Certificates are issued on last training day
Trainers Powerpoint Presentations
Lunch. Light Snacks. Water. Coffee
Free Consultation
Registration Fee for So3 Training Package in Quezon City
P18,000 per head (Lcm and Spa already)

Safety Officer 3 So3 Training Venue in Quezon City
Unit 200, 2nd Floor, Saint Anthony Building, 891 Aurora Boulevard corner Cambridge Street, Cubao, Quezon City. Same building of Bpi Cubao-Aurora branch. View Location Map Download Location Map
Lcm Training for Safety Officer So3 in Quezon City.
Loss Control Management Training.
Dole Accredited Lcm Training for So3. Organized and Delivered to you by The Group of Companies. Iosh Training Services. Construction Safety. Lcm Training Certificate issued under Dole Accreditation No. 1030-121619-0075. So3 Training Safety Officer 3 Training Dole Accredited. Lcm Training in Cubao. Dole Compliance Ra11058 Do198-18. An Act Strengthening Compliance with Occupational Safety and Health Standards and Providing Penalties for Violations Thereof. Dole Prescribed Safety Officer 3 Training
Spa Training Quezon City Dole Accredited. Spa Training in Cubao. Dole Compliance Ra 11058 D0 198-18. An Act Strengthening Compliance with Occupational Safety and Health Standards and Providing Penalties for Violations Thereof. Dole Prescribed Safety Training. Dole Accredited Spa Training.
Spa Training for Safety Officer 3 So3 in Quezon City. Safety Program Audit Training. Safety Officer 3 Training. Spa for Safety Officer. Spa Training in Quezon City. Learn how to conduct safety program audits, safety program implementation, safety program evaluation. This training aims to increase effectiveness of safety officers, safety practitioners, safety consultants in order to save most lives in any workplace and industry. Learning does not end. Be a knowledgeable and skilled Safety Professional in 4 days through our Quality Spa Training. We know your training needs. Spa Training is Open to All who completed Dole Accredited Bosh Training or Cosh Training, and Lcm Training.

How to Pay Fee. Modes of Payment. Cash or Check
1. Bank Deposit. Account Name. iBonrop Occupational Safety and Health Training Services
BDO Savings Acct No. 0000-1028- 4788 BPI SA No. 0123-4764-84
Metrobank SA 020-3-020-36720-3 RCBC SA No. 902-580-9888
Email deposit slip to ioshts@gmail.com or Viber 09173126720

2. Pay at our Cubao, Quezon City office. Monday to Friday. 8Am-530Pm. Saturday by appointment.

3. Pay via Palawan Express to Ronald Pornobi, Quezon City.

4. Pay by Gcash to 09173126720

We issue Official Receipt.

Lcm Modules. What you will learn. Philosophy and History of Lcm. Economics in Lcm. Management Control. Measurement Tools and Management. Environmental Health in the Industry. Property Damage of Waste Control. Stress Management. Accident Investigation and Analysis. Fire Loss Control. Personal Communication. Planned Inspection and Maintenance. Disaster Management. Emergency Preparedness. Motor Fleet Safety. Role of Safety and Health Lcm. Planned Job Observation. Security Loss Control. System Safety. Values and Behavioral Dimension in Loss Control. Re-entry Planning. Learn and develop your skills in this module called Measurement Tools for Management. This is the core of Lcm training. This will teach you how to calculate Frequency Rate and Severity Rate so that you can comply fully with Dole reportorial requirement called Annual Exposure Data Report. Only Lcm graduates know how to do this task.
Spa Modules. What you will learn. Safety Program Audit Objectives. Leadership and Administration. Organizational Rules. Hiring and Placement. Employee training. Purchasing and Engineering Controls. Ppe Personal Protective Equipment. Health Control and Services. Group Meetings. personal Communications. Records and Reports. General Promotion. Program Evaluation System, and more. Upgrade your knowledge and skills as safety officer, safety practitioner, safety manager, safety consultant. To improve existing programs on safety and health. To measure effectiveness of Osh programs. To further comply with Dole Osh Standards
If you want to take Lcm training separately from Spa training due to schedule conflict, you may click the button below for details, schedules and registration.


God bless you, your family and your company. Thank you very much.
Click to Register Now. See you during your training.
Visit us Today. Contact us Now.
Mr. Ronald Pornobi, General Manager
Dole Accredited Osh Practitioner (since 2006)
Dole Accreditation No. 1033-181210-C-524
Globe 0917 312 6720 (Viber)
Smart 0918 946 4623
Email ioshts@gmail.com
for Cubao, Quezon City Training
Mr. Edward Aquino, Operations Assistant
Dole Trained Safety Officer 2
Globe 0956 687 2110 (Viber)
Qc Landline (02) 8939 2728 - under repair
for San Fernando, Pampanga Training
Mr. Jerome Sicat, Training Coordinator
Dole Trained Safety Officer 2
Globe 0916 300 2009 (Viber)
Pldt Landline (045) 981 5682
Enroll Now. Fill-out and Submit this So3 Training Package, Lcm and Spa Online Registration Form