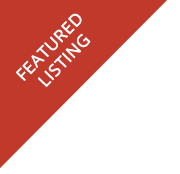 Click to Register Now for 40 hours LCM Training for Safety Officer 3 in San Fernando Pampanga. DOLE Accredited SO3 Training Safety Officer Training. LCM Loss Control Management Training. LCM is Safety Officer 3 Training for all industries. LCM is an advance safety training prescribed by DOLE for all safety officers, practitioners, and consultants. DOLE Compliance RA11058 DO198-18. An Act Strengthening Compliance with Occupational Safety and Health Standards and Providing Penalties for Violations Thereof. Dole Prescribed Safety Officer 3 Training. You may consider finishing 48 hours advance safety training by enrolling in our LCM HIRAC training. If you have completed BOSH or COSH, you are qualified to join LCM.

SO3 LCM Training Schedules in Pampanga
May 20-23 │ May 27-30 │ Jun 3-6 │ Jun 10-13 │ Jun 17-20 │ Jun 24-27 │ Jul 1-4 │ Jul 8-11
May 30-31, June 6-7 │ Jun 6-7, 13-14 │ Jun 13-14, 20-21 │ Jun 20-21, 27-28 │ Jun 27-28, Jul 4-5
Registration Fee
P12,000 per head
Save a Seat. Limited Slot only
Pay Reservation Fee 4,000 only
Pay 8,000 during your training
Registration includes
Certificate of Completion issued on last training day
Training Manual. Lunch. Snacks. Water. Coffee
Free Consultation
Optional. If you want to get a copy of the Trainers PowerPoint Presentations, we give it to our participants For Free, please bring your own USB, which Must be New, never been used, and with 8GB capacity or more. We want to avoid computer virus, as it will corrupt our computers, and may delete or corrupt important files.
Training Venue and Main Office
Unit 101 and 202, A and P Building, Lazatin Boulevard, Dolores, City of San Fernando, Pampanga. Few minutes walk from PhilHealth Lazatin Blvd. Near St. Jude Village, Brgy. Dolores. Clicked to View Location Map
DOLE Accredited Safety Officer 3 Training Loss Control Management Training. Organized and Delivered to you by a Group of Companies. IOSH Training Services. Construction Safety. DOLE Accredited Training and Certificate. Learn how to control losses due to safety and health concerns in the workplace such as accidents, incidents, injury, property damage. Learn how to compute frequency rate and severity rate as part of your Annual Exposure Data Report which you submit to DOLE. Learn how to measure safety performance, and more. Learning does not end.
LCM is a 4-day training course required for Safety Officer 3 based on DO198-18 RA11058 IRR. For Low Risk Establishments with 251 or more workers; for Medium Risk Establishments with 100 or more workers; and for all High Risk Establishments with 10 or more workers.
How to Pay Fee. Modes of Payment. Cash or Check
1. Bank Deposit. Account Name. iBonrop Occupational Safety and Health Training Services
BDO SA No. 0000 1028 4788 BPI SA No. 0123 4764 84
Metrobank SA No. 020 3 020 36720 3 RCBC SA No. 902 580 9888
Email deposit slip to ioshts@gmail.com or Viber 09173126720
2. Pay at our San Fernando, Pampanga office. 8AM-5:30PM. Monday to Saturday.
3. Pay via Palawan Express to Ronald Pornobi, Quezon City.
4. Pay by Gcash to 09173126720
We issue Official Receipt.
LCM Training Modules. Philosophy and History of LCM. Economics in LCM. Management Control. Measurement Tools and Management. Environmental Health in the Industry. Property Damage of Waste Control. Stress Management. Accident Investigation. Fire Loss Control. Personal Communication. Planned Inspection and Maintenance. Disaster Management. Emergency Preparedness. Motor Fleet Safety. Role of Safety and Health LCM. Planned Job Observation. Security Loss Control. System Safety. Values and Behavioral Dimension in Loss Control. Re-entry Planning. Calculate Frequency Rate and Severity Rate.
God bless you, your family and your company. Thank you. Visit us Today. Contact us Now.
Enrol Now. Fill-out and Submit this LCM SO3 Training Online Registration Form Today