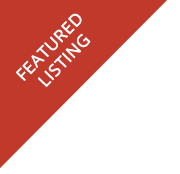 Join our 2-day Scaffold Erector Refresher and Review Training Sessions, followed by a 1-day Tesda Nc2 Assessment for Nc2 Certification. This program is designed to equip workers with the necessary skills and knowledge to pass the assessment with flying colors.
The 2 consecutive training days session will be conducted on Saturday and Sunday, providing ample time for participants to learn and practice the essential techniques and safety protocols required for scaffold erection. The 1-day Nc2 Assessment will be scheduled on either Wednesday or Friday, depending on the availability of the assessor.
By enrolling, you will gain a competitive edge in the industry and enhance your career prospects. Don't miss this opportunity to upgrade your skills and achieve professional certification. Register now by clicking the link below.
Primary Qualification. Main Requirement
Any skilled workers with at least three years of experience in scaffold erection and dismantling may join. This includes carpenters, painters, electricians, masons, laborers, and helpers. Even if scaffold work is not your primary trade, if you have experience in this area, you are still eligible to apply. For instance, a carpenter who has worked on scaffolds is qualified, as is a mason, electrician, painter, or laborer who has done the same.
If you have an expired scaffold erection and dismantling Nc2 certificate or are in the process of renewing it, you are also welcome to register. To be considered for this opportunity, you must provide proof of your qualifications, such as a certificate of employment.
Individuals or workers with zero to 2 years experience on scaffolds are Not Qualified to join.
Welcome to our refresher review training sessions schedule! Please note that the assessment schedule will be announced during the training, as it depends on the availability of Tesda assessors.
We offer a great deal for our participants: for a 2-day training and 1-day assessment, you only need to pay one registration fee. No past certificate of training is required. However, we do require that you have at least 3 years of experience in scaffolding erection and dismantling, a screenshot of your Facebook profile, any government-issued ID or company ID, and proof of payment. Join us for an engaging and informative refresher review training session that will help you enhance your skills and knowledge in scaffolding erection and dismantling. We look forward to seeing you there!
2 days Refresher Review Training Schedule
March 18-19, Saturday-Sunday
March 25-26, Saturday-Sunday
April 15-16, Saturday-Sunday
April 29-30, Saturday-Sunday
Training and Assessment Fee
9,000 per head
Includes 2 days refresher review training, 1 day Tesda Nc2 asessment. No food included
For those who pass, Nc2 Certification in Scaffold Erection will be issued by Tesda
Modes of Payment click this for details
Bdo, Bpi, Metrobank, Rcbc, Security Bank, Aub, UnionBank
Gcash Maya. Palawan. Pay in our Quezon City office
Ways on How to Register
1. Fill out and submit the registration form below
2. Click this link to register now
Read these Important Notes
1) Release of Nc2 Certificate is 7-10 days after the assessment
2) Follow health and safety protocols, wear face mask
3) Bring your Ppe or Personal Protective Equipment - safety shoes, hard hat, safety goggle, hand gloves
4) No need to bring tools. It will be provided.
5) Bring 100 pesos for your passport-sized Id picture onsite
We will send you an email to confirm your registration. Once we receive your requirements, we will send you another email to confirm your slot. This will ensure that you have successfully secured your spot. We appreciate your interest and look forward to working with you.
Jesus loves you. He is faithful. Stay in His hand and unfailing love.
God is Sovereign. He is in control. Trust God always. Amen
Thank you. God bless you, your family, and your company.
Edward John Aquino
Training Coordinator
Globe 0956 687 2110
Landline 8939 2728
Ronald P o r n o b i
General Manager
Smart 0918 946 4623
Globe 0917 1167 624
Get in touch. We will wait for you. Call us Landline. 02 89392728 Email us admin@ioshts.com Viber us 0917 3126720 Visit us Office Address. Unit 200, 2nd Floor, Saint Anthony Building, 891 Aurora Boulevard corner Cambridge Street, Cubao, Quezon City. Same building with Bpi Cubao Aurora branch and Landbank Cubao branch. Location Map
Dole mandates that all individuals involved in the assembly and disassembly of scaffolds undergo an assessment and obtain certification from Tesda. This certification is also a prerequisite for becoming a certified scaffold inspector. By obtaining this certification, your workers will be equipped with the necessary skills and knowledge to ensure the safety and stability of scaffolds. Moreover, this certification is recognized both locally and internationally, making it a valuable asset for employment opportunities.
We understand the importance of ensuring the competence and expertise of your workers in the construction industry. Therefore, we encourage you to take advantage of this opportunity to enhance the skills and qualifications of your scaffold workers, erectors, and inspectors. Join us in our commitment to promoting safety and excellence in the workplace.
Registration Form for Experienced & Skilled Scaffold Erectors Refresher Training