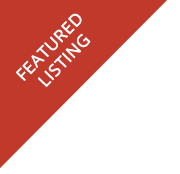 Click to Register Now. T

raining Registration fee depends on the training in Caloocan. Dole Accredited Safety Training exclusively offered for foreigners. No Special Requirement. Register Now. Organized by the group of companies, Iosh Training Services and Construction Safety. We make things happen to meet your requirement and need for these trainings. .
We received requests from existing clients and fresh inquiries in 2019 asking us to organize Dole Accredited Safety Trainings where the medium of instruction is purely English, not Taglish. This was due to, the participant is a non-Filipino, or does not understand Tagalog or Filipino language. This year 2020, we will attempt to do just as requested with the hope that the need for such All English safety officer training be made available to foreigners. This training is also open for Filipinos who wants to join.
Bosh, Cosh, Lcm, Spa are all 40 hours Dole Prescribed Safety Officer Training. These are facilitated by Dole Accredited Occupational Safety and Health Practitioners (Oshp) or Dole Accredited Occupational Safety and Health Consultants (Oshc)
Bosh and Cosh are basic safety officer trainings. Bosh, Basic Occupational Safety and Health training is separate from

Cosh, Construction Occupational Safety and Health training

. Bosh Training is a must-attend training for those who are in the non-construction business or industries such as manufacturing, services. Cosh Training is a must-attend training for those who are in the construction industries - general contractors, subcontractors - and those who have any of these, excavation, demolition, working at heights activities.
Lcm and Spa are advance (osh) occupational safety and health trainings. These are required trainings for Safety Officer 3 as per Ra11058 law and Do198-18.

Lcm, Loss Control Management training

is separate from Spa, Safety Program Audit training. These are must-attend trainings for those who completed either Bosh or Cosh. Completion of the basic safety training is a must to qualify for Lcm or Spa.
Registration Fee per head
Bosh Training. P15,000 only
Cosh Training. P15,000 only
Lcm Training. P19,000 only
Spa Training. P20,000 only
Registration Fee includes
Certificate of Completion. Dole Standard. Issued on last training day
Trainers Powerpoint Presentations
Lunch. Light Snacks
Free Consultation
Supplemental reading material is provided for Bosh, Cosh, Lcm graduates.
How to Pay Fee. Modes of Payment. Cash or Check
1. Bank Deposit. Account Name. iBonrop Occupational Safety and Health Training Services
BDO Savings Acct No. 0000-1028-4788 BPI SA No. 0123-4764-84
Metrobank SA No. 020-3-020-36720-3 RCBC SA No. 902-580-9888
Email deposit slip to ioshts@gmail.com or Viber 09173126720 View Bank Details
2. Pay in Quezon City office. Monday-Friday. 8Am-530Pm. Saturday by appointment
3. Palawan Express to Ronald Pornobi, Quezon City.
4. Pay by Gcash 0917-312-6720
We issue Official Receipt.
Caloocan City Training Venue only
Unit F, 8th Floor, The Big Orange Building, 328 EDSA, East Grace Park, Caloocan City
Same Building of Abe Intl Business College. Near Jollibee Benin outlet
View Googlemap View Googleearth
Quezon City Main Office
Unit 200, 2nd Floor, Saint Anthony Building, 891 Aurora Boulevard corner Cambridge Street, Cubao, Quezon City
Same building of BPI Cubao-Aurora branch. View Map Download Location Map
If you would prefer to join training not exclusive for foreigners, where the trainer facilitators deliver the training in Filipino, Tagalog, or Tagalog-English medium of instruction or languages,

please visit the link below for details.
God bless you, your family, and your company. Thank you. Visit us Today. Contact us Now.
Exclusive Safety Training for Foreigner Registration. Fill-out and Submit Now