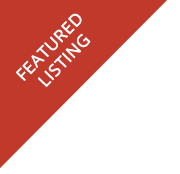 Online
Hirac Training for So3. Hazard Identification Risk Assessment and Control for Safety Officer 3 in all industries
General Information. Answer to Frequently Asked Questions
1. 8 hours Hirac Training is conducted online via Zoom. Training Fee. Weekday schedule 4,000 per head. Weekend 5,000 per head
2. Modes of Payment. over-the-counter or online fund transfer deposit to company account Bdo Bpi Metrobank Rcbc, company Gcash, Palawan, pay in Cubao Quezon City office click for details on how to pay
4. 3 Here are the ways to see the training schedules and to register for your online training. 1) Click this link for online registration 2) Click the yellow box below 3) Scan Q R code 4) Scroll at the bottom to fill-out the registration form.
5. After registration, proceed to pay your registration fee. Then submit a scan or screenshot copy of the requirements, proof of payment, 2x2 Id picture, 1 valid government Id, internet speedtest, Fb. The link or Url where to submit the requirements is provided when you submit your registration form. Copy the link for your use later. Zoom Id and passcode are emailed and or texted a day before the training day
6. We will email you once we receive your completed registration form and complete requirements
Scan Q R Code Now to Register and Reserve. Pay Later to Secure Slot
Dole Accredited Hirac Training, Online Hirac Training, Hazard Identification Risk Assessment and Control Training for Safety Officer 3 So3 Training in compliance with Dole Department Order 198 series of 2018 Do198-18 which is the Implementing Rules and Regulations of Republic Act No. 11058, An Act Strengthening Compliance with Occupational Safety and Health Standards and Providing Penalties for Violations Thereof. Hirac is a Dole specialized Osh training for safety officers in any industry and in compliance with Rule 1030 of the Osh Standards of the Philippines. Registration includes Certificate of Completion with Qr Code, advance ecopy sent, original copy sent for free via courier service. Free softcopy of training materials.
Training Methodology. Lectures, interactive discussions, workshop activities, considering the principle in the adult learning process, to ensure quality training. Resource persons are Dole Accredited Osh Practitioners and Osh Consultants.
Hirac Modules. Why hazards exist in the workplace. Introduction of Hirac. Definition of Terms. Hazard Identification. Hirac Theories. Ways to Identify Hazard. Hazard Asessment. Process in Hazard Management. Hazard Control and Approaches. Workshop Activities. Jha with workshop. Hazard Risk Management
Thank you very much. God bless you, your family, and your company.
God is faithful. Stay safe in His all-powerful hand, unfailing love, and grace.
Ronald P o r n o b i
General Manager
Dole Osh Practitioner since 2006
Globe 0917 312 6720 Viber
Smart 0918 946 4623
Edward John Aquino
Training Administrator
Globe 0956 687 2110
Landline 02 8939 2728
Office Address. Room 200, 2nd Floor, Saint Anthony Building, 891 Aurora Boulevard corner Cambridge Street, Cubao, Quezon City. Same building of Bpi Cubao-Aurora branch clickformap
This is your first step. Fill out and submit your registration form today