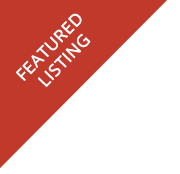 Dole Spa Training Dole Accredited Online Spa Training for So3 in compliance with Ra11058 Do198-18, An Act Strengthening Compliance with Occupational Safety and Health Standards and Providing Penalties for Violations Thereof. Spa meaning Safety Program Audit Training for Safety Officer 3. Dole Spa So3 Training, Spa is Dole accredited and prescribed 40 hours Advanced Occupational Safety and Health training Advanced Osh Training for safety officer 3 So3. Spa is training for all safety officers in all industries who preferably had completed Lcm. Registration includes Certificate of Completion with Qr Code sent via courier service. Free softcopy of trainers Powerpoint presentations. Spa participant preferably is an Lcm graduate.
Spa Training Online via Zoom
Click to Register for Spa Online Training

Weekdays Registration Fee is P14,000 per head
Tuesday to Friday
January 19-22
January 26-29
Weekends Registration Fee P15,000 per head
4 Saturdays
January 16, 23, 30, Feb 6
January 23, 30, Feb 6, 13
January 30, Feb 6, 13, 20
2 Saturdays and 2 Sundays
January 16-17, 23-24
February 20-21, 27-28
March 13-14, 20-21

Dole Accredited Face to Face Spa Training in Pampanga. Dole Accredited Face to Face Safety Officer 3 Training So3 Training.
Face to Face Training in Pampanga registration includes Certificate of Completion. Trainers Powerpoint presentations. Lunch and snacks. Dole So3 Training, prescribed for safety officers per Rule1030 of the Occupational Safety and Health Standards of the Philippines. Organized and facilitated for you by Iosh Training Services and Construction Safety, Dole Accredited Osh Practitioners and Osh Consultants.
Spa Training Face to Face in Pampanga
Click to Register for Face to Face Spa Training in Pampanga

Weekdays Registration Fee is P16,000 per head
Tuesday to Friday
No Schedule yet
Weekends Registration Fee is P17,000 per head
4 Saturdays Schedule
No Schedule yet
2 Saturdays and 2 Sundays
No Schedule yet
Spa Modules. Introduction and Objectives of Safety Program Audit. Leadership and Administration. Organizational Rules and Regulations. Hiring and Placement. Management Training. Employee Training. Purchasing and Engineering Controls. Ppe Personal Protective Equipment. Health Control and Services. Group Meetings. Personal Communications. Records and Reports. General Safety Promotions. Job Task Observations. Planned Safety Inspections. Accident Incident Investigations. Emergency Preparedness. Off the Job Safety. Program Evaluation System. Use of the International Safety Rating System Click for Quick Registration
How to Pay Your Training Registration Fee. Cash or Check
Bank deposit. Palawan Express. Company Gcash. Pay in Office
1. Bank deposit. Account Name. iBonrop Occupational Safety and Health Training Services
Bdo Ac No. 0000 1028 4788 Security Bank Ac No. 00 000 1395 5274
Rcbc Ac No. 902 580 9888 Metrobank Ac No. 020 3 020 36720 3
Bpi Ac No. 0123 4764 84 Asia United Bank Aub Ac No. 057 11 148 5303
Email deposit slip to accounting@ioshts.com or Viber 09173126720
2. Pay via Palawan Express to Edward John Aquino. Cubao, Quezon City. 09173126720.
Text full name and cellphone number of sender to 09173126720
3. Pay to Company Gcash 09173126720
4. Pay in our office. Monday to Friday. 8Am-5Pm. Saturday by appointment.
We issue Official Receipt.
Thank you very much. God bless you. Keep safe and stay safe.
Office Locations
Metro Manila. Room 200, 2nd Floor, Saint Anthony Building, 891 Aurora Boulevard corner Cambridge Street, Cubao, Quezon City. Same building of Bpi Cubao-Aurora branch clickformap
Region 3 Central Luzon. Room 101, Ground Floor, A and P Building, Lazatin Boulevard, Dolores Homesite, San Fernando, Pampanga. Landline 045-9815682. Few minutes from Philhealth Lazatin Blvd. Near St. Jude Village, Brgy Dolores clickformap