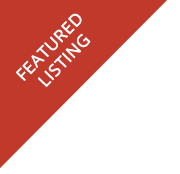 1 day Online Seminar on Training Needs A n a l y s i s. Certificate of Completion will be issued.
General Information. Answer to your Questions to Guide your Decision.
A new window opens when you click any link below.
1. Registration Fee is P2,500 per head. 9Am - 4Pm. Will increase soon.
2. This one-day seminar is a comprehensive seminar on Training Needs An alysis or T N A. It is conducted via Zoom Video Conference platform.
3. Modes of Payment. over the counter or online fund transfer deposit to company account Bdo Bpi Metrobank Rcbc, company Gcash, Palawan, pay in Cubao Quezon City office click for details on how to pay
4. 3 ways to see the schedules and for online registration. First, just 1) Click this for schedule and online registration now. You may also 2) Scan the Q R code below, or 3) Scroll down at the bottom of the ad to directly fill out and submit your registration form. Register now, reserve a slot, and pay later (today, or at most 3 days before the day of seminar). Submit complete requirements later. Click to submit requirements
5. For security and as policy, Zoom link and passcode are emailed 1-2 days before seminar day.
6. We will email you once we receive your completed registration form and requirements.
7. For other questions, call or text Edward 09566872110, Ronald 09173126720 or email admin@ioshts.com or Quezon City Pldt landline 89392728
Note. We Do Not cancel or reschedule our seminar. All schedules Are Confirmed. See you.

Register Today. Scan Q R Code Now.
This seminar perfectly fits anyone involved in any training activity or facilitating learning for its learners and participants. If you are a trainer and want to be more effective, dynamic, and successful in running your training sessions both for a small and large group of audience, we enjoin you to register today for your seminar on T N A. Most trainers just dive into conducting training without having a Tna. Such a situation leads to a big loss to the company as training entails cost. A well-prepared training needs an alysis will identify who needs training and what kind of training is needed. It is counter-productive to offer training to individuals who do not need it or to offer the wrong kind of training. A Training Needs Ana lysis helps to put the training resources to good use. Registration includes a Certificate of Completion and a copy of the seminar materials. You are welcome to register today. No prerequisite to join this seminar. Tell your friends to join you learn.
Thank you very much. God bless you, your family, and your company.
God is faithful. Stay safe in His all-powerful hand, unfailing love, and grace.
Ronald P o r n o b i
General Manager
Globe 0917 312 6720 Viber
Smart 0918 946 4623
Edward John Aquino
Operations Assistant
Globe 0956 687 2110
Landline 02 8939 2728
Office Location. Room 200, 2nd Floor, Saint Anthony Building, 891 Aurora Boulevard corner Cambridge Street, Cubao, Quezon City. Same building of Bpi Cubao-Aurora and Landbank Cubao branch clickformap
To Register Now and Pay Later, complete and submit this form