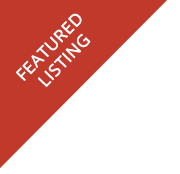 Click this now, to register and complete your Cosh training for your Pcab Contractor License Application Requirement. Cosh refers to the Construction Occupational Safety and Health Training which must be completed by Amo, Ste, So. Amo Authorized Managing Officer. Ste Sustaining Technical Employee who must be a Prc licensed and experienced engineer or architect. So or safety officer which is required on site per project.
This 40 hours Cosh training will provide participants with knowledge and updated information in compliance with Dole requirement pursuant to Ra No. 11058 and Do No. 198-18, in compliance with Pcab requirement for contractor license application. This training is intended specifically for those in the contracting business, construction industries, general contractor, subcontractors.
Pcab Accredited Cosh Training Schedules
for Amo, Ste, So as required Pcab License Application
August 1-5, Monday-Friday
August 8-12, Monday-Friday
August 12-14, 20, 21. 1Fri 2Sat 2Sun
August 22-26, Monday-Friday
Register Now, click here
Online Cosh Training So2 Training Dole Accredited Cosh Online Training via Zoom Construction Occupational Safety and Health Training for Safety Officer 2 40 hours Cosh So2 in compliance with Dole Do198-18 for Safety Officers in the construction industry Pcab Accredited Cosh Training for Amo Ste
How to Register for Cosh training
Click this link for schedules Click the yellow box below Scan Qr code Scroll at the bottom to fill out the form.
Training Registration Fee
10,000 per head: Monday to Friday or Sun-Thu
12,000 per head: 1 Fri 2 Sat 2 Sun or 3 Sat 2 Sun or Wed-Fri then Sat-Sun
Modes of Payment. Deposit to company bank account - Bdo Bpi Metrobank. Company Gcash. Company PayMaya. Palawan. Pay in Quezon City office. We issue Bir Registered Official Receipt
Requirements. 2x2 Id picture in plain or white background, proof of payment, 1 valid government Id or company Id. These should be uploaded to our system database. The link or Url where to submit the requirements is provided when you submit your registration form. Here is the link https://iosht.com/upload
We will email you 1) when we receive your registration form, and 2) when we receive your complete requirements. This is to confirm that your training slot is secured. Registration includes Certificate of Completion with Qr Code sent via courier service. Free softcopy of Cosh manual.
Jesus loves you and He is faithful. Stay in His unfailing love.
God is Sovereign. He is in control. Trust God always. Amen
Thank you. God bless you, your family, and your company.
Ronald P o r n o b i
General Manager
Dole Osh Practitioner since 2006
Edward John Aquino
Training Administrator
Globe 0956 687 2110
Landline 02 8939 2728
Office Address. Room 200, 2nd Floor, Saint Anthony Building, 891 Aurora Boulevard corner Cambridge Street, Cubao, Quezon City. Same building with Bpi Cubao Aurora branch and Landbank Cubao branch clickformap
Register Now