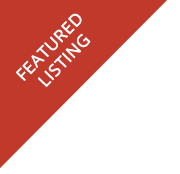 5S is a methodology for organizing and improving the efficiency of work spaces. It is a systematic and structured approach to housekeeping that focuses on creating a clean, organized, and safe work environment. The five "S's" in the 5S methodology stand for sort, set in order, shine, standardize, and sustain. These steps involve organizing and decluttering the work space, establishing clear visual standards for how work should be organized, maintaining a clean and well-maintained work area, and establishing routines and procedures to sustain these improvements over time. 5S seminar teaches participants how to implement the 5S methodology in their own work spaces and how to sustain these improvements over time. If you are interested in attending a 5S seminar, you can find a wide range of options available in your local area or online.
If definitely interested, click here for Schedule and Registration
How to Register
Click this link or fill out the registration form at the bottom of this ad.
Registration Fee
1,500 per head
Includes a secured Qr coded Certificate of Participation, ecopy of learning materials
How to Pay. Modes of Payment.
Banks. Bpi Bdo Rcbc Security Bank, Aub
Gcash or Maya, Palawan, pay in Quezon City office. Click for details
First, register. Second, pay registration fee. Last, submit complete requirement
2 x 2 Id picture in white or plain background
1 valid government-issued I D or company Id
Proof of payment.
Upload the 3 requirements. Click to upload now or copy https://ioshts.net/submit to your browser
Once we receive your registration and requirements, we will email you to confirm your slot
Jesus loves you. He is faithful. Stay in His unfailing love, and grace.
God is sovereign. He is in control. Trust God always. Amen
Thank you. God bless you, your family, and your company.
Ronald P o r n o b i
General Manager
Globe 0917 1167 624
Smart 0918 946 4623
Edward John Aquino
Operations Assistant
Globe 0956 687 2110
Office Landline 02 89392728 Email admin@ioshts.com Office Address. Unit 200, 2nd Floor, Saint Anthony Building, 891 Aurora Boulevard corner Cambridge Street, Cubao, Quezon City. Same building with Bpi Cubao Aurora branch and Landbank Cubao branch clickformap
Enrol Today. Register Now