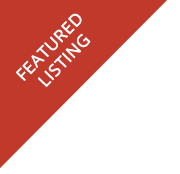 Change management is the process of identifying, planning, and implementing changes in an organization. It is a structured approach to transitioning individuals, teams, and organizations from a current state to a desired future state. Change management aims to minimize disruption and maximize the adoption of new processes, technologies, or ways of working. It involves communication, training, and support to help people understand and adapt to the changes. Effective change management can improve efficiency, productivity, and competitiveness, while poor change management can lead to confusion, resistance, and failure.
At the end of the webinar, you will be able to describe ways of reacting to change, but that we must start from where we are. See change not as something to be feared and resisted but as an essential element to be accepted. Understand that adapting to change is not technical but attitudinal. Change is not an intellectual issue but one that strikes at who you are. Recognize that before we can embrace the way things will be, we must go through a process of grieving, and of letting go of the way things used to be. See change as an opportunity for self-motivation and innovation. Identify strategies for helping change be accepted and implemented in the workplace. Anyone who is involved & responsible for any functions or responsibilities within an organization (e.g. managers, supervisors, staff, etc) may attend.
If definitely interested, click here for Schedule and Registration
How to Register
Click this link or fill out the registration form at the bottom of this ad.
Registration Fee
1,500 per head
Includes a secured Qr coded Certificate of Participation, ecopy of learning materials
How to Pay. Modes of Payment.
Banks. Bpi Bdo Rcbc Security Bank Aub
Gcash or Maya, Palawan Express, pay in Quezon City office. Click for details
First, register. Second, pay registration fee. Last, submit complete requirement
2 x 2 Id picture in white background
1 valid government-issued I D or company Id
Proof of payment.
Upload the 3 requirements. Click to upload now or copy https://ioshts.net/submit to your browser
Once we receive your registration and requirements, we will email you to confirm your slot
Jesus loves you. He is faithful. Stay safe in His unfailing love, and grace.
God is sovereign. He is in control. Trust God always. Amen
Thank you. God bless you, your family, and your company.
Ronald P o r n o b i
General Manager
Globe 0917 1167 624
Smart 0918 946 4623
Edward John Aquino
Operations Assistant
Globe 0956 687 2110
Office Landline 02 89392728 Email admin@ioshts.com Office Address. Unit 200, 2nd Floor, Saint Anthony Building, 891 Aurora Boulevard corner Cambridge Street, Cubao, Quezon City. Same building with Bpi Cubao Aurora branch and Landbank Cubao branch clickformap
Enrol Today. Register Now