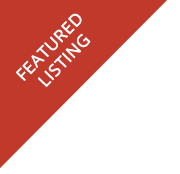 Dole Accredited Bosh Training Online So2 Bosh Training. Basic Occupational Safety and Health Training. Safety Officer 2 So2 Training. In compliance with Dole Department Order 198 series of 2018 Do198-18, the Implementing Rules and Regulations of Republic Act No. 11058. Bosh Online Training Registration includes Qr coded Certificate of Completion, advance ecopy sent, original copy sent for free via courier service. Free ecopy of training materials. We are here to help, not just to train. Click to View Updated Schedules. A separate new window will open.

Or Simply Scan the Q R Code
Click if you want to reserve, secure, and confirm your training slot now, pay your registration fee. After payment, click the link or box above or scan code to complete registration including uploading of requirements, proof of payment, 2x2 Id picture, 1 valid government-issued Id, screenshot of internet speed test, and Fb.
Click if you want to reserve your slot now and pay later (the latest, at least 3 working days before your training day 1), register now by click the link or box above or scan code or by scrolling down at the bottom of this ad.
Our 40-hour Bosh Online training, Monday to Friday, or 3 Saturdays and 2 Sundays. The training is delivered through lectures, interactive discussions, workshop activities, applying the principles of adult learning process, to ensure quality training. Trainers Resource persons are Dole Accredited Osh Practitioners and Dole Accredited Osh Consultants.
Online Training Registration Fees
Weekdays Training, P10,000 per head
Weekends Training, P12,000 per head
We issue Official Receipt.

Bosh Modules. Importance of Osh. Osh Legislation Administration. Osh Standards. Dole Safety Officer Reportorial Requirements, Work Accident Illness Reporting, Annual Exposure Data Reporting, Wair for Covid19. Accident Causation, Prevention and Investigation. Industrial Hygiene. Occupational Health. Environmental Control Measures. Roles of Safety Officer. Machine Safety. Electrical Safety with Lock Out Tag Out. Fire Safety. Disaster and Emergency Preparedness. Materials Handling and Storage. 5S Good Housekeeping. Ppe Personal Protective Equipment. Jha with workshop. Safety Inspection. Osh Programming. Personal and Group Communication. Osh System in the Philippines. Employees Compensation Program.

Thank you. God bless you, your family, and your company.
Stay safe in God's all-powerful hand, unfailing love, and grace.
Ronald P o r n o b i
General Manager
Dole Osh Practitioner since 2006
Globe 0917 312 6720 Viber
Smart 0918 946 4623
Edward John Aquino
Training Administrator
Globe 0956 687 2110
Landline 02 8939 2728
Office Location. Room 200, 2nd Floor, Saint Anthony Building, 891 Aurora Boulevard corner Cambridge Street, Cubao, Quezon City. Landline 89392728. Same block of Stella Maris College. Same building of Bpi Cubao-Aurora and Landbank Cubao branch clickformap
Register Now and Pay Later. Complete this form