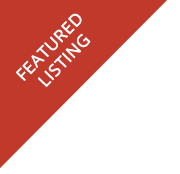 November 29 to December 1 Online Tot Training for Safety Officers So1 So2 So3 So4 via Zoom Dole Accredited Certificate of Completion will be issued to graduates on completion of the Dole prescribed 24 hours Training of Trainers Training for Safety Officers in all industries
Registration Fee
3 Weekdays Schedule 9,000 per head
With Weekends 11,000 per head
Modes of Payment include Bank deposit over-the-counter or online fund transfer to our company bank account in Bdo Bpi Metrobank Rcbc Aub Security Bank, Company Gcash, Palawan Express, Pay in Quezon City office. We issue Bir registered Official Receipt. Click for details on how to pay
Ways to Enroll How to Register. Click this to register now or Scan Q R code below or click the yellow box below or scroll down to fill out and submit your registration form. After registration, pay the training registration fee.
What is Next after Paying your Registration Fee. Submit a scanned or screenshot copy of your requirements, 2x2 Id picture in white background, 1 valid government-issued Id or company Id, internet speedtest, Fb account profile, proof of payment. Submit these by uploading via this official database link Url https://iosht.com/upload Click it or Copy the link Url so you can upload later
Id picture will be used in printing your certificate. The valid Id is to authenticate the identity of a participant - no proxy allowed. Use www.speedtest.net The test is Dole required to ensure you are able to complete your online training. Your Fb will be used in individual or group activities.
We will email you when we receive your registration form and when we receive your complete requirements. Zoom details, Id, and code are texted and or emailed 1 day before training day 1
Dole Accredited Online Tot Training online is safety officer Osh-related training. Tot is a Dole suggested training for safety officers in all industries especially those who are conducting safety and health awareness orientations and seminars in their organization, and for Osh Practitioners who intend to be a resource speaker in Dole Osh prescribed safety officer training such as Bosh, Cosh, Lcm, Spa, Tot, Hirac, Bosh for So1. Registration includes Certificate of Completion with Qr Code, ecopy sent once released, original sent for free. Softcopy of training materials
Training Methodology. Lectures, interactive discussions, return demo or training demo practice, workshop activities, considering the principle in the adult learning process, to ensure quality training. Resource persons are Dole Accredited Osh Practitioners and Osh Consultants.
Training of Trainers Modules. Presentation Skills, Effective Trainers. Message Structures. Multiple Intelligence. Pitfalls to Success. Training Cycle. Learning Methodologies and Principles. Roles and Responsibilities of Trainer. Methods and Strategies of Teaching Training. Qualities of the Trainer, Effective Oral Communication, Planning and Delivering a Presentation, and more
Thank you very much. God bless you, your family, and your company.
God is faithful. Stay safe in His all-powerful hand, unfailing love, and grace.
God is sovereign. He is in control. Trust God always. Amen
Ronald P o r n o b i
General Manager
Dole Osh Practitioner since 2006
Smart 0918 946 4623
Edward John Aquino
Training Administrator
Globe 0956 687 2110
Globe 0917 312 6720 Viber
Landline 02 8939 2728
Office Address. Unit 200, 2nd Floor, Saint Anthony Building, 891 Aurora Boulevard corner Cambridge Street, Cubao, Quezon City. Near Lrt2 Araneta Cubao Station. Same block with Stella Maris College. Same building with B P I Cubao-Aurora branch and Landbank Cubao branch clickformap
This is your first step. Fill out and submit your registration form